5 Ways You Can Do More for Climate Change
1 min read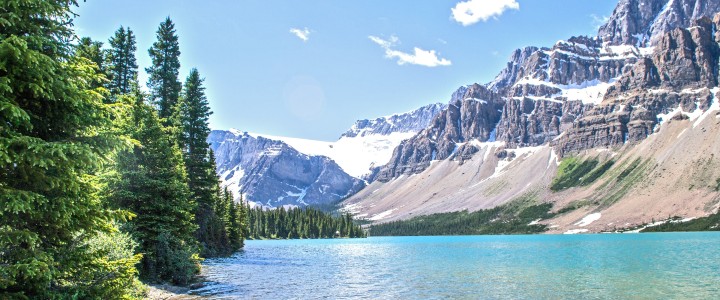 In 2022, climate change is at the forefront of everything we do now more than ever before.
According to a study, the Earth's temperature has risen by 0.14°F per decade since 1880, and it's still going, with 2021 recorded as the sixth hottest year of all time.
Here are 5 ways you can minimise your impact on climate change.
1. Use Less Energy, Or Switch Providers
Try to use less energy in your home, and switch to a renewable provider if you can. This will put less pressure on burning fossil fuels to fulfil the demand for energy.
Some examples of energy-reducing household switches you can make include using an airer or washing line instead of a dryer, washing clothes at 30°C, and switching to LED bulbs in your home.
You can also search up comparison websites that can also help you compare tariffs for renewable energy providers so you can effortlessly switch to a cleaner energy source.
2. Study Sustainability
Studying sustainability is a great way to get involved in the efforts to understand climate change and minimise the global impact on it.
Universities such as ARU offer distance learning courses that can get you involved in whatever interest you want to pursue, while also fitting around any existing commitments or paid work that you may have.
In addition, studying a distance learning course is more sustainable than in-person learning, as it's estimated to reduce student carbon profiles by around 90%.
3. Get an Electric Vehicle
Electric and hybrid vehicles are now more common than ever. EDF energy offers a comprehensive guide to helping you make the switch to electric.
Some advantages of using an electric car are lower running costs and reduced noise pollution, as well as cheaper road tax.
Since transport contributes to around 25% of total carbon dioxide emissions in the UK, changing your vehicle is a big step towards reducing your impact on climate change.
4. Donate to Charity
While you may be limited with what impact you can have as an individual, you might want to invest in a charity that can take your money and go further with it.
Charities such as WWF have several appeals that you can donate to, including the Amazon Appeal to combat fires and deforestation, the climate crisis fund to conserve animal habitats, tree-planting, and the Tiger Heartlands appeal to protect endangered tigers.
This means that you can play a small, but influential part in tackling climate change from somewhere as remote as your living room.
5. Consider Your Travel Awareness
Considering your mode of travel is essential to cutting your carbon footprint. If you frequently use a car, you might want to consider using public transport if you can.
In addition, changing your mode of public transport can also change your carbon footprint. For example, instead of flying from London to France, why not take the Eurostar instead?
What sustainable choices have you made in your home? Leave a comment below!