Tips On Being Eco-Friendly During Pregnancy
2 min read
Pregnancy is a process in which a mother herself along with Mother Nature co-creates a new life. The moment a couple gets the news of becoming parents in a few mothers change their perspective towards the world completely. From being concerned about themselves only now they have another tiny being to take care of as well. And surveys have proven that people become surprisingly conscious about the environment once they conceive. This writing addresses all those enthusiastic parents who want to take an initiative to make this external world and the internal world of the baby during gestation time a better place. Here are a few tips on being eco-friendly during pregnancy.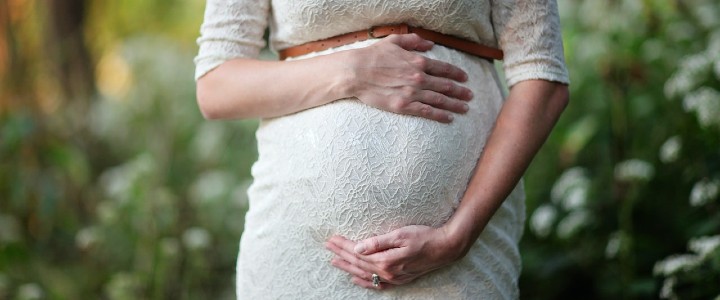 Clean And Green Diet
We all are made up of what we eat, same goes for the baby in your womb. It's high time that every mother accepts the fact that she needs to shift her diet slightly for the sake of her child. Avoid unhealthy, oily, and junk food for at least during the pregnancy. Move towards vegetables, pulses, and fruits. Have meat once a week and the rest of the days have pulses as a source of protein. Try and look for organic vegetables and fruits having the least exposure to fertilizers and pesticides. And remember you are eating for two. Don't forget to engage in pregnancy exercises as well since it will help you keep up with a healthy diet.
Safe Mother Care Products
Pregnancy is the time when everyone in the family even the mother is completely focused on her baby. She makes every effort to get safe and eco-friendly products for her baby but completely ignores the ones she is using herself. The self-care products everyone is using are flooded with chemicals. To avoid pouring harmful products into your body avoid products like hair and skin bleaches, strong dyes, and unsafe makeup products. Even if you are using any medicine for stretchmarks or related conditions, always consult your gynecologist. Also, do some research about the ingredients of your self-care products for an eye-opening experience.
Safe Baby Care Products
It is an extremely unfortunate fact that even in today's so-called scientifically advanced world there is no such baby care product that can be 100% free from untested chemicals. To avoid using such questionable products move towards natural and eco-friendly options. Baby care products usually contain lotions, bathing soap, massaging oil, baby powder, and baby shampoo, along with clothes and diapers. The easiest way to cut down on your newborn's chemical exposure is to use natural oils for massaging and moisturizing. For bathing, you would only require a mild scent-free soap no need for shampoo at such a small age. In addition, the clothes you get for your baby must be polyester free and non-synthetic, opt for pure cotton.
Say No To Plastic
Avoiding plastic products has to be one of the most important tips for having an eco-friendly pregnancy. Avoid using plastic food containers and move towards glass cutlery, especially when reheating food in the microwave oven. Another thing that most parents mistakenly do is opt for plastic furniture for their baby. The reason behind this may be the price or the notion that things will be wasted in a few months. Correcting this thought process, always go for wooden furniture for your baby especially his/her sleeping cot, the cupboard, or the crib.
Look For Reusable Products
Another eco-friendly tip would be to reuse some of your friend's or family member's pregnancy products. This idea goes best for maternity clothes. You can borrow some loose and comfy maternity clothes from your friend or any family member who has given birth recently. Similarly, you can reuse the baby clothes of your firstborn to avoid unnecessary shopping. After all the clothes will go out of use in a few weeks as infants grow quite fast. . The day you confirm the news of becoming parents, track your due date using the baby's due date calculator and chalk out a plan on how you would move towards a healthy lifestyle in these 9 months.
Pregnancy can be a great time to move towards a healthy living and safe ecosystem As mentioned above: follow a healthy diet, use safe mother and child care products, avoid plastic products, and look for reusable maternity clothes.