Extending Your Home: What To Consider Before Starting A Home Extension
2 min read
Extra space in a home is a quality many homeowners fantasise about. Some choose to gain additional space by decluttering their home of items they no longer need. Others might decide to instal shelves or find innovative ways to create extra space. A few choose to move house and find somewhere new with the space they want and need. And for those that want to stay in their property, perhaps it is their forever home, or they want to stay there for the foreseeable future, they might consider investing in an extension.
An extension can be a worthwhile investment to make. Aside from creating additional spaces, an extension could help to increase the property's value. It makes it a desirable option for those that need the extra space now but would like to move in the future.
Have you ever considered extending your home? If so, here are a few factors worth considering before beginning a home extension project.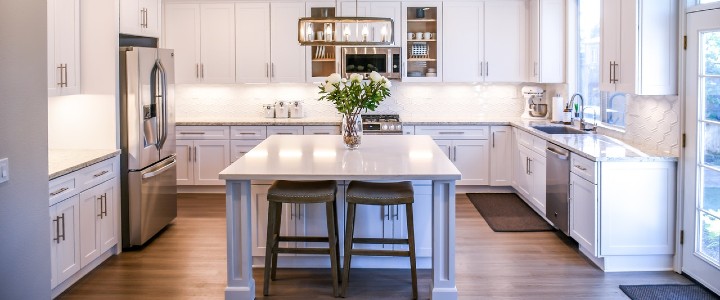 See If It Adds Value
An extension to a house could add value to the home. However, there might be a limit to how much value it could add. This could be helpful to know when creating a budget for the expansion. If the property's value increases, especially by a desirable amount, you might see the value in an expansion investment. However, if it doesn't increase the value, you might take longer to think about whether to expand.
Of course, if you consider your home your forever home and have no plans of moving, learning how much value the extension to your home is not something that greatly concerns you. You might find it interesting to know how much value the extension could add to your home.
Establishing A Budget
If you want to move forward with investing in a home extension, you need to set yourself a budget. After months or years of saving, check to see if you have enough funds required to cover the costs of having an extension built onto your home. The main costs that many will look at are the prices for materials and the contractor fees. However, few consider the hidden costs involved in planning an extension.
Aside from the costs of materials and contractor fees, there are also the costs of surveys, legal fees, waste removal and stamp duty and land tax. When establishing the budget for the extension, ensure that your funds cover all of the costs involved and a little extra. This will be helpful in case something runs over budget or unexpected expenses need to be covered. Having a budget also helps ensure you know how much is being spent on this project. It allows you to look for areas where you could save money and where you should invest.
Surveys And Planning Permission
As mentioned, one of the hidden costs involved in planning a home extension is surveys. Depending on the extension, you might also need to apply for planning permission. If the extension you are planning meets specific requirements, you might not need to go through the process of obtaining planning permission for your extension. If you are unsure, it is worth checking to see if planning permission is required. Finding this out as soon as possible can help avoid delays in an already lengthy project.
The same applies to organising other surveys for your house expansion. Depending on the area you live in, you might have to look at getting a bat survey completed to see if any bats are living in the spaces you want to expand into. Look at options like 24Housing and how they offer bat surveys for those wanting to have the area they are building into checked beforehand. A bat survey is to check that any construction work planned will not disrupt the bats in any way.
Understand Timings For Completion
Home expansions are a lengthy project. The timeframe for completion can vary. For instance, the scale of the project can affect how long it will take to complete. Unexpected issues can halt any progress being made. Of course, you need to get specific surveys completed and approved before any work can begin. This can take approximately 8-10 weeks. The timely process must also be calculated into the overall schedule for a house extension.
You might have to ask your neighbours for permission for the work you propose to have completed. A process that could take weeks, depending on your neighbour and the extension you wish to have built. On top of all this, there is the delivery of materials and the building of the extension. The average time length for an extension could take more than seven months to complete. Sometimes longer, depending on the scale of the expansion.
The timeline can be helpful as it can provide a rough estimation of when the project will be completed.
Professionals Involved In The Extension
Creating an extension on a home will understandably require the skills and knowledge of those experienced in this field. You will want to invest in a team of professionals that you feel confident will complete the work to the standard you require.
Utilise tools to help you choose a builder, and their team, who will complete the work for you. It will help reassure you that you have selected a professional with the experience that will complete the expansion to an exceptional standard. This provides peace of mind that you will not find many faults with the work completed.
A home extension can transform a house. It creates additional space for you to expand into and new opportunities to implement even further storage. With the extra space, it can further help you in your plans to create your dream home with interiors you love. Before envisioning how you will decorate the new space, keep some of these tips in mind to help plan an expansion. These tips could help ensure that the final result is what you had envisioned.