Three Points to Consider Before Switching to Off-Grid Living
1 min read
Lately we're seeing more and more evidence of crazy weather, hotter summers, colder winters, droughts, floods – real and measurable proof that climate change is here to stay and getting worse. Many people are deciding to take their homes off-grid, disconnecting from traditional power systems and living self-sufficiently.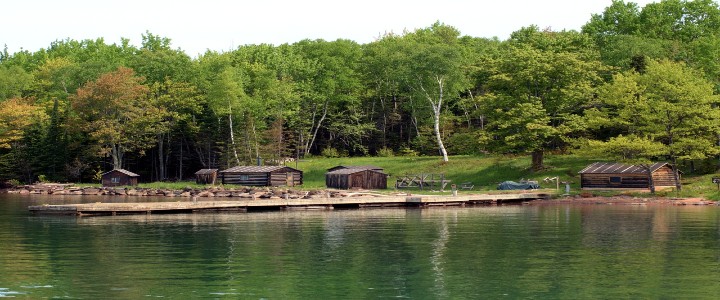 However, if you've not tried living off-grid before, there are some points that you should consider before taking the plunge. Let's consider three such questions to get your mind moving in the right direction.
How Will Location Affect Your Off-Grid Dreams?
When changing to off-grid living, location has a major impact on the ease of switching and on the cost of the project. If you want to escape the old life as well as live more sustainably, building something unique buried away in the forest can really appeal. However, bear in mind that it could be significantly more expensive to establish yourself further away, and if you want to maintain links to your old life then travel costs are going to increase. If you're happy with that, perfect, but if not, there are plenty of options closer to civilisation. Going off-grid has a different meaning for everyone, so take your time to consider it and make the right move for you.
How Are You Going to Power Your Home?
It may seem scary to cut yourself off from the traditional power grid, but it could be much easier than you imagine. With increasingly strong sunlight blazing down on us, and since modern solar systems work even on grey days, an obvious solution is to tap into this natural and beautifully clean source of power. When considering solar off the grid, Arizon has systems that can be easily implemented. If it's your first time and a little outside your comfort zone, allowing the experts to assist you along the way is a wise decision even if only to relieve your own stress levels.
How Much of Your Life do You Want to Take Off-Grid?
Choosing a sustainable and clean power source is already a great step in cutting your carbon footprint but living off-grid needn't stop there if you really want to make a difference. You could elect to live much as before, or you could choose to level up and grow your own produce (less difficult than you might think!). Your veggies will be ultra-fresh and delicious, you'll have peace of mind and save money in the long run, plus also you'll cut your carbon emissions too. We all know that transporting items long distances pollutes our atmosphere, so growing everything yourself is a far cleaner option.
Ever more people are electing to make the switch to off-grid living, and it's easier to do so every year. However, before taking the plunge, it's important to consider how you will implement the changes and how you'll adapt your current life to the new way of living. Get it right and the rewards can be endless!