Fuel Poverty in the UK: What You Need to Know
2 min read
With the cost-of-living crisis reaching new heights this year, reducing the number of people living under the threat of fuel poverty is a key priority for the government.
As fuel prices continue to skyrocket, several global issues are being blamed. The war in Ukraine, supply chain issues, and Brexit have all played their part, leaving millions of people in the UK struggling to afford basic home heating and hot water.
With so many factors playing a part in the crisis, the government has offered some suggestions. But are there other factors at play, and how do we tackle fuel poverty?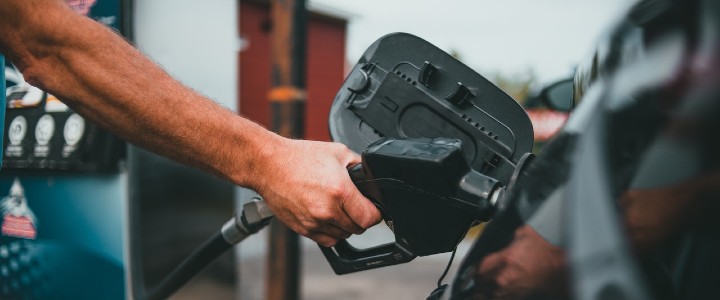 A new initiative to tackle fuel poverty
In July 2021, the UK Department of Business, Energy & Industrial Strategy stated that numerous energy suppliers in the UK were overcharging loyal customers. This "Loyalty Penalty"  was due to a policy for energy customers that allowed their expired contracts to default to a tariff plan that charges as much as possible without going over the current Energy Price Cap.
This alone left millions of households vulnerable to steep rates for their energy, which has further contributed to fuel poverty.
So what's the solution?
The UK Government is considering two different ways to address fuel poverty.
First of all, they suggested extending the protection offered to consumers through the price cap beyond 2023. Secondly, the Green Journal reported that there were talks about developing an "automatic switching" option for energy tariffs that allows customers to automatically switch or renew their energy tariffs without any effort.
Their goal is to maintain a healthy competition within the energy sector while also making fuel affordable for consumers.
Will This New Initiative Work?
Giving people more choice and control over their energy spend and capping the price of fuel should help. But with fuel poverty steeply on the rise and with Ofgem's price cap set to rise again in October 2022, we should first look at how bad the situation is and how we got here in the first place.
How common is fuel poverty in the UK?
Even before the war in Ukraine caused further problems with gas supplies and a price spike in fossil fuels not seen in decades, the price of energy was already peaking. This past winter was especially difficult, and many consumers fell into fuel debt as they were unable to pay for their energy bills. In fact, 6.32 million households are currently in fuel poverty and this could rise to 8.5 million by the end of the year.
So what are the causes of fuel poverty and how is it defined?
The fuel poverty is defined by three factors:
Energy efficiency – This involves measures like insulation and whether boilers are up to date and energy efficient. The goal here is to waste less energy overall.
Household Income – Fuel poverty is determined by the percentage of income spent on home energy. 10% of income and more means someone is in fuel poverty. In the recent winter, many families were spending 20% or more.
Wholesale energy prices – High prices are a mix of factors like the price and availability of natural gas, industry demand and how the energy producer / generator sets its prices, affecting where suppliers set their tariffs.
The full breakdown of the government's research on this is covered in their Fuel poverty statistics 2022 report.
How the Energy Crisis Occurred and What We Can Do About It
The causes of the current energy crisis are a mix of economic recovery after the pandemic, extreme weather events and geopolitics, which have pushed up demand and restricted supply.
There are some UK specific factors too. Namely, a greater reliance on wind during low wind speeds, low levels of natural gas storage and leaving the EU internal energy market.
These factors combined have resulted in the price rises energy companies have had to implement as they deal with the soaring prices of wholesale energy.
Final Words: How do we get out of Fuel Poverty?
So what can be done and what are the UK government's plans to tackle this crisis?
In the short term, it's hard to avoid the geopolitical and environmental causes of the fuel crisis. In the long term, diversification of our energy supplies, using more nuclear and renewable sources are being developed, though to help people get through this difficult interim the government has offered numerous energy efficiency measures and grants for households. This includes better insulation and grants to upgrade boilers to more energy efficient models.
By identifying those living in fuel poverty and raising awareness of the help available and the previously mentioned measures to help people switch to lower tariffs easily, the government hopes to, if not fix the issue, to at least help the people worst affected through these tough times. But, with the price cap again set to rise later in 2022, is it enough?