Benefits Of Online Prescriptions
2 min read
Earlier, getting medicines was quite tricky. The pandemic was a tipping point in medical services and efficiency. It identified considerable gaps in the global healthcare systems, especially with urgent care, diagnoses, testing, and medicine delivery. With the lockdowns, home confinements, and social distancing measures, accessible healthcare in the UK took on a different meaning.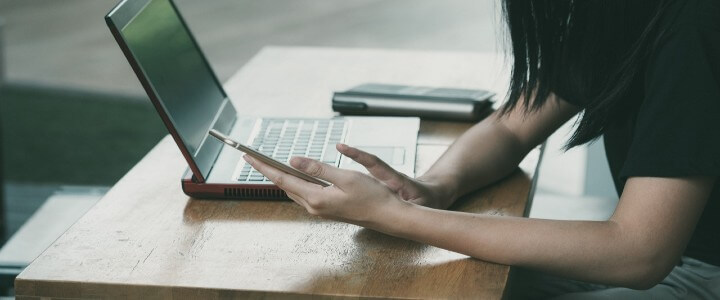 Technology stepped in to cover the gaps in manual prescription refilling. Earlier, most people would wait in line at pharmacies to get their prescriptions filled out and ensure that all their medications were correct. With the pandemic, this entire process had to be done online.
Pharmacies started offering virtual online doctor consultations, online prescriptions, and medical aid to those in need. What started off as a visit to the doctor suddenly became a lot more convenient from the comfort of your home. This entire process is especially beneficial to people who require discretion during their ordering process. When waiting in line at retail outlets, there is often concern about talking to and meeting people. You can avoid this entirely while purchasing Aciclovir online or sumatriptan for migraines and other medicines like weight loss, diarrhea, and more.
Let us look at some of the benefits of online prescriptions and pharmacies.
Medicines Available In One Place:
The most significant advantage of online pharmacies and prescriptions is getting all your medications in one place (albeit a virtual place).
Also, pharmacies offer anonymity and consumers never have to fear being stigmatized or criticized when purchasing certain drugs, say reproductive health medications such as ED drugs purchasing​​​​​​.
Retail outlets usually have very few medicines in their storage and stock everything on shelves or behind the counter (for prescriptions).
Buying all the household medicines via a browser or app and ensuring all prescriptions are in one place is highly convenient. This also helps keep track of all drugs purchased, their units, and other critical information. It becomes tough to track everything when medicines are bought from different retail outlets.
You can get all the medicines for elderly citizens living with you, your parents living in another town or city, children, spouses, and more. Ensuring you get all the medication correct in one shot becomes incredibly straightforward.
Ease of Prescriptions:
Online pharmacies can be sent prescriptions quite quickly. They accept several modes of the prescription receipt like email, uploads, fax, and more. Uploading and ensuring the pharmacy has the original prescription ensures you do not have to keep furnishing it each time.
Once the e- pharmacy logs the online prescription and has the history of medical conditions and purchases, the ease of online ordering will increase. There is a slight initial delay while setting up a new ordering history with the online pharmacy. However, once this process is complete and you send or upload the original prescription, the ease of ordering increases.
Automatic Prescription Refills:
Ensuring all prescriptions are automatically refilled is a boon in today's world! Online prescriptions make this happen. You can instantly refill all prescriptions with one click on your laptop or via your app. Since the online pharmacy already has all delivery and billing details, medical history, and emergency numbers, getting the medicines becomes extremely easy.
Online automatic prescriptions are also excellent since the pharmacy sends reminders about refills and asks for new prescriptions when old ones expire. All these incredible features make it quite conducive to ensuring medications are kept up to date and all medicines are refilled at the correct times.
Home Delivery System:
Online prescriptions are delivered to the registered or saved addresses by the online pharmacy. This feature is excellent for people who cannot travel to meet the doctor each time or who live in inaccessible locations. Getting medicines delivered home is also beneficial for senior citizens who should not venture out or wait in long lines at retail pharmacies.
The pharmacy carefully cross-checks all medicines against the prescription before sending them and only refills as per the prescribed dosage (by the doctor). However, having the medications delivered to your doorstep ensures complete privacy and discretion without any hassles.
Discounted Medicines:
Many online pharmacies offer discounts and deals to customers who sign up with them for the online delivery system. Online pharmacies, like Welzo, offer much more competitive prices as compared to retail ones. Most pharmacies offer a set discount on regular medicines, monthly subscription offers, and other lucrative price reduction offers to patients who order from them each month to entice customers.
These discounted medicines are excellent for everyone (especially elderly citizens) who require daily medication and regular dosages. Apart from the ease of ordering and delivery, medical insurance also covers the cost of medicines ordered through online prescription services.
You just have to ensure that the online pharmacy is well-reputed, registered, and follows all prescriptions to the T.