What Qualities Do You Need To Be An Environmental Education Officer?
2 min read
Being an environmental education officer is a noble line of work. These individuals impart much wisdom and adhere to high standards to meet their career aspirations.  
Environmental education officers can work in many different settings too. Nature reserves and schools typically hire for these positions. Responsibilities often include organising awareness events or leading nature walks as a trusted guide. 
Moreover, there's a real need for these professionals now that people are becoming more aware of environmental factors. Even The National Trust has appointed advisors who review how their activities impact the environment, creating new solutions rather than just preserving old buildings. 
Those with the honour of becoming an environmental education officer have many responsibilities. Here are some of the qualities you might need if you hope to follow in their footsteps. 
A Quality Education
The environment is a vastly complicated subject that can't be understood with a few quick Google searches. Environmental education officers have dedicated years of their lives to understanding the nuance of the natural world. 
Education is the foundation of every science-based career. Most environmental education officers have high-quality degrees to their name. You should try to secure yours from a research-intensive institution that will lend further credibility to any job application that you make. 
Browse the environmental science courses from the University of Stirling. Study pollution, climate change, the loss of biodiversity, and more under their tutorage. Utilise this institution's history of innovation in environmental research and study, one of the first to introduce the course. Know that 60% of their research on environmental science topics was rated 'world leading' or 'internationally excellent'. 
A Versatile Approach to Work
Environmental education officers have a diverse workload. Their responsibilities do not encompass a usual 9-5 routine.
For example, you can expect to conduct both office and outdoor work. Jobs may also take you to urban environments or more rural areas, with travel considerations factoring in also. You may be expected to deliver information to schools and community groups or work evenings and weekends on occasion. 
While a varied workload can seem appealing at first, a great deal of stamina is required to manage these shifting responsibilities. Even communicating with children and having patience with them can be a taxing ordeal, especially if you're inexperienced and more interested in the outdoor side of things. 
Therefore, you should be a flexible worker who can adapt to any situation your career throws your way. The future of work is changing for everybody, but unlike many others, each shift expands your role rather than risks you losing it. Despite an ever-changing to-do list, all of your potential tasks are in the interest of bettering the environment, so never losing sight of that ultimate goal is crucial. 
Communication and Presentation Skills
Much of the environmental education officer's job revolves around relaying information. They will need to interpret data for an audience. Sometimes, they may even be required to lead workshops, ensuring that each participant enjoys an engaging learning experience. 
Consequently, you must develop strong communication skills. You'll need to discuss your work confidently and passionately and translate complex data into something an unfamiliar audience member can digest comfortably and quickly. 
You'll need to present all your findings to a varied audience. Depending on your posting, demographics can vary from young school children to fully grown volunteer groups and business executives. Every audience will need to be engaged in a different manner and speed, so adapting your presentation and interpersonal skills accordingly is also vital. 
IT skills will also be required to ensure mastery over graphs and digital presentations. Any technical glitches during a workshop, for instance, risk stalling your efforts and undermining your image of competency and authority.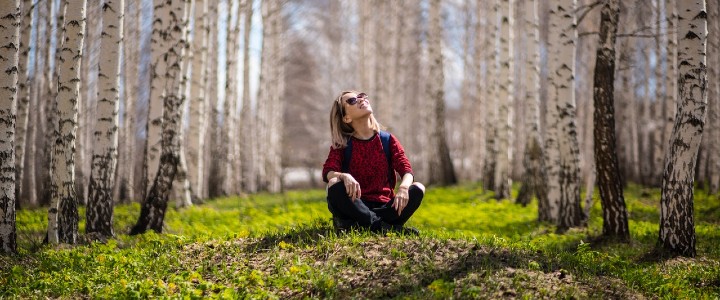 Credible Work Experience
A quality education, attitude, and communication ability can't fully outshine the benefits of credible work experience. Being tried and tested will help employers have more confidence in you as a potential environmental education officer. 
Your CV should be able to highlight a serious dedication and interest in environmental issues. A history of voluntary conservation work, for instance, can perfectly illustrate the depth of your commitment. Research local community groups online to see if you can offer any input. Post any good work you do on your social media so that it's visible to any recruiter researching your background.
Any teaching experience will also indicate your passion for influencing others to do better. You need to be a trusted and informative individual, so working with young people to enrich their understanding of the natural environment will ensure your CV stands out. 
Conclusion
Some people apply for jobs for the money and charm their way into the position. These strategies will be ineffective when applying for an environmental education officer position. Eco-friendly concerns need to formulate a significant part of your identity, influencing everything from your academic background to what you get up to in your free time. If you're prepared to devote your life to sustainable interests and the virtues of teaching others, then you'll likely thrive in this position.