What Are Clean Air Zones & How Do They Help the Environment?
3 min read
There are now many measures to make the world more environmentally friendly, and much of the attention when it comes to tackling green issues is focused on motorists. Vehicles around the word are responsible for huge amounts of pollution which has had a significant impact on the quality of our air.
This has meant that the areas which experience the greatest levels of traffic are looking to take steps to improve the quality of the air around them. Whilst this might seem like a small drop in a global pond, there are other reasons for doing it, including some quite serious health concerns.
Emissions are dangerous for everyone, and their collective damage has been shown to hurt the planet significantly. The government has now banned the sale of all new petrol and diesel cars from 2030 and internal combustion engines through hybrid systems will finally be a thing of the past by 2035, but action has need to be taken sooner to clean up the air around us. Hence why there are now more and more clean air zones popping up in busy cities around the country.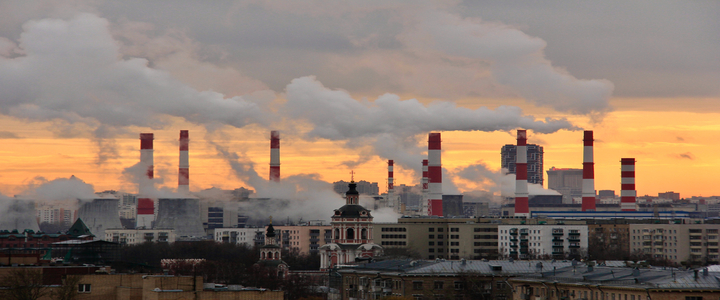 What Are Clean Air Zones?
Clean air zones have been set up in various locations across the UK in order to charge or penalise the most highly polluting vehicles based on their Euro emission standard. This means that they will not be able to enter some areas or will face a hefty charge if they do. The idea is to steer these vehicles out of the most polluted areas or encourage the owners and businesses that are responsible for them to upgrade to something more environmentally friendly.
There are some exemptions in place for disabled tax class vehicles, military vehicles, historical vehicles and those which have been retrofitted with Clean Vehicle Accreditation Scheme approved technology. The cost of travelling through these clean air zones can vary according to which town or city you are in and what vehicle you are driving.
Where Are Clean Air Zones Located?
Clean air zones have been set up in the areas when pollution levels have been deemed to be hazardous to health. These are usually cities which attract large amounts of traffic. The first clean air zone was introduced in London in 2008, which covered Greater London. Since 2020 the capital also has the UK's first ultra low emission zone in the same area as the congestion charge.
The success of London's initiative has meant that more places have now taken up the baton, including Bath, Birmingham, Bradford, Brighton, Glasgow, Norwich, Oxford, Portsmouth, and Manchester. Aberdeen, Dundee, Edinburgh, Newcastle, Liverpool, and Sheffield are all set to bring in their own clean air zones later this year. There are other towns and cities who were on course to do the same thing but chose to postpone their launch because of the COVID-19 pandemic. The restrictions in each one is different, so it is advised to check what they are before you visit.
Initially, most will target heavy goods vehicles and buses which are over a certain age and therefore suffering from higher emissions than most other traffic. Andrea Easton, Head of Finance and Operations at FleetEx, which has recently joined as an accredited dealership for the Clean Air Scheme, commented, "Cleaner Air zones are typically implemented in areas where the pollution levels are at a dangerous level. As a vetted and accredited dealership by the Greater Manchester scheme, we can supply Clean Air Zone compliant trucks and HGV for businesses who are looking to improve their footprint and contribute to the greater task of tackling harmful NO2 pollution of local roads."
There is also now some attention on taxis who spend there entire days driving in and out of our towns and cities. At present, a new car on sale in Europe must meet the latest European emissions standard which is known as Euro 6 and was introduced in 2014, with Euro 7 set to follow in a couple of years time. Many of the clean air zone restrictions apply to diesel cars, trucks and buses which do not meet this Euro 6 standard, whilst petrol vehicles usually need to be compliant with the Euro standards.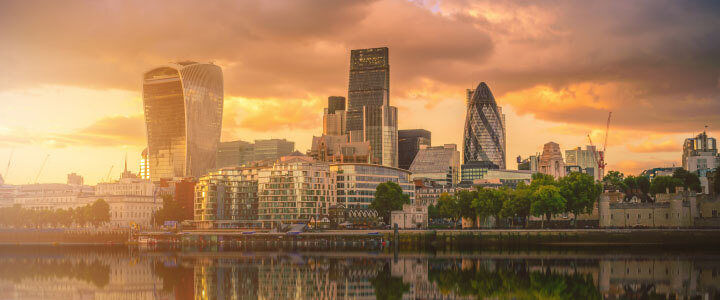 What Are the Benefits of Clean  Air  Zones?
The main benefit of a clean air zone is that very quickly, the air quality of the local area improves. As highly polluting traffic decreases, the air changes rapidly, with less carbon monoxide, hydrocarbons, oxides of nitrogen and particulate matter being detected. It is believed that the UK's clean air zones could reduce nitrogen dioxide by 18% and prevent 1% of deaths.
According to the World Health Organisation (WHO), as many as four million premature deaths a year could be caused by poor air quality, so it is vital that changes are made as quickly as possible. The elderly and young children, as well as those with existing health conditions tend to be the most vulnerable. Whilst there are many causes for pollution, in the UK, the main one is thought to be transport. The clean air zones can have a positive impact on the overall health of those who live and work there. Poor air quality has been linked to respiratory infections, heart problems and asthma. Another benefit is that it throws more focus onto zero-emissions vehicles such as electric cars and helps to encourage the uptake of them.
With penalties for driving polluting cars, it can often be more cost-effective to make the switch to one that creates no pollution at all. It is also seen as a good way to encourage residents to make more use of public transport or walking and cycling and reduces the heavy congestion that many cities suffer from.
There are still only a small number of clean air zones in place, but their success means that more and more are likely to come into force in the not-too-distant future. There are economic, health and environmental benefits to doing so, and it pushes the country closer to meeting its clean air targets.
With so many people now driving every day, cutting the use of vehicles seems impossible, so schemes such as this will help to shift people to using lower emission forms of transport that we can all benefit from as the air around us starts to clear and we can all breathe a little more easily.