Waste removal service or skip hire
1 min read
Waste removal service or skip hire
Waste removal is something that many of us deal with once in a while. The biggest problem is getting rid of huge amounts of waste because small amounts are not a concern for most people. As individuals, we produce huge amounts of waste from our home projects such as expansions, renovations, or business waste. Waste removal can be a demanding task but it's important to find the best ways for proper removal.
Waste removal services and skip hires are some of the best for getting rid of large amounts of rubbish. But if you're new to this, I'm here to show you or option it's best for you.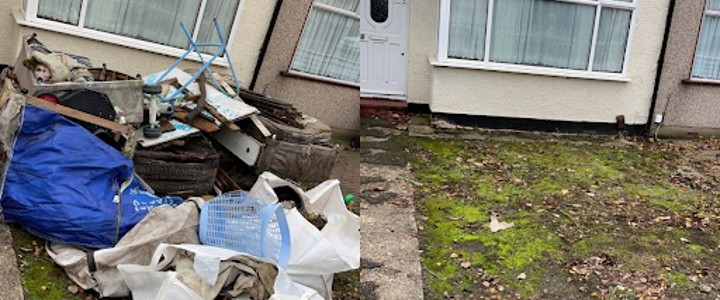 Waste removal service
Waste removal is the process of getting rid of rubbish from your home, business area, or construction sites. A waste removal service will take care of any amount of waste quickly, effectively and will value your time. Waste disposal services have a removing tactic that is ecological and they dispose of all types of waste. Waste removal service is a great choice because they will do all the work for you conveniently.
Why Hiring a Waste Removal Service?
Hiring a waste removal service allows you to just sit and relax, while their experts get rid of your rubbish and do all the work. That's why hiring a rubbish removal service is the most convenient method of removing waste.
A waste removal company makes sure that all types of waste will be disposed of in the right way. Their works are well trained and professionals and they know what they are doing.
As they say, time is money. In that case, hiring others to get rid of your waste saves you lots of time. Letting others deal with your waste instead of doing it yourself can save you so much time while you can deal with other tasks and do other activities.
Ecological disposal of waste
The good thing is that most waste removal companies recycle and dispose of rubbish in an eco-friendly manner.
Skip hire
Another option that helps you deal with a huge amount of rubbish skip hire. Hiring a skip hire can be an expensive waste removal option, so it's significant to take a look at the pros and cons before choosing.
Before you choose to hire a skip hire, it's important to be sure that your skip will be delivered and picked up on time and safely.
Skip hire comes on a varied range of sizes to pick so first you need to make sure that you are going to pay for the size skip that your needs require. You don't have to pay out for the whole when you probably may not use all of the space. Make sure to measure the amount of waste and you will be able to find the perfect skip size.
Keep in mind that it's worth considering a waste removal service for waste disposal, as a useful alternative to skip hire.