Are water risk assessments environmentally important?
1 min read
Water risk assessments form an integral part of keeping a wide variety of environments safe. Varied in nature, from schools to office complexes, regularly testing water sources for contaminants isn't just important for the safety of people – it also plays a vital role in protecting the surrounding environment.
We give an introduction to water risk assessments, with a closer look at the benefits they can provide to a variety of organisations.
For further reading and advice, you can find more information over at the Water Hygiene Centre website.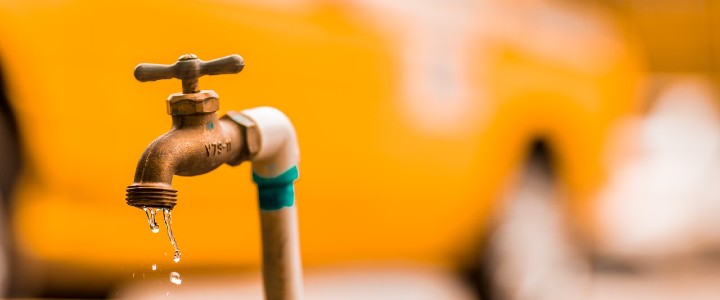 What are water risk assessments?
A water risk assessment consists of monitoring various factors surrounding a water source and then analysing that data to see if the water source is safe.
As the environmental factors which might affect the safety of a water source are constantly changing, water risk assessments are something that generally need to be carried out on a regular basis. While professional advisors might be able to recommend just how regular those assessments should be carried out, it's also possible that the regulatory body your organisation operates under will stipulate exactly how often they should be conducted.
Regulatory compliance
An important factor to consider when deciding if water risk assessments are necessary is regulatory compliance. There are two main pieces of legislation that need to be considered – the Health and Safety at Work act (1974) and the Control of Substances Hazardous to Health Regulation (1994).
Failure to comply with these regulations can result in prosecution, especially in the case that someone falls ill as a result of such failures. In addition to the legislation cited above, there may be additional regulations specific to the industry you operate in, especially in the case where chemicals are present, among other hazard-related concerns.
Avoiding disaster
The key goal of conducting water risk assessments is to enable organisations to act before it's too late. In the case of certain bacteria, such as Legionella, acting too late can have disastrous consequences.
Legionella, in large enough quantities, can lead to outbreaks of Legionnaires disease, a type of pneumonia that in some cases is fatal. If legionella is detected early enough, remedial action can be taken, such as disinfection through the use of silver peroxide. This is especially important in environments where vulnerable individuals are present.
Ongoing action
In addition to disinfection, there are a number of actions that may be deemed necessary in light of the findings of a risk assessment.
This might include the flushing of outlets which aren't used regularly, temperature checks and the implementation of Thermostatic Mixer Valves (TMVs), and outlet and showerhead descaling. Some of these actions may be necessary on a regular basis going forward, with remedial and preventive measures likely to change depending on the findings of future water risk assessments.