Tips to Achieving (and sustaining) a Green Parent Lifestyle
2 min read
There is never a bad time to start saving the planet.  More and more people have become environmentally friendly in their lifestyle choices with some becoming 'Green Parents'.  Becoming a green parent means making choices for you and your child which have the planet in mind.  There may be compromises to make along the way, but all of these are going to make a difference to your family and to the planet Earth.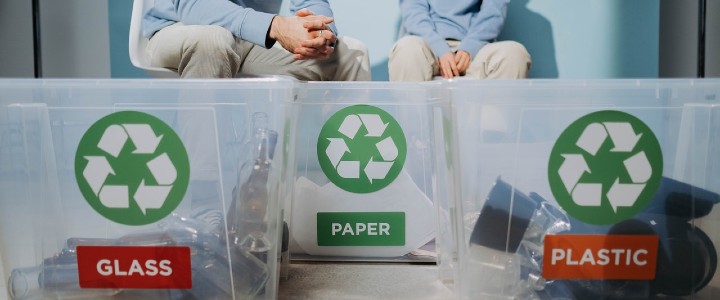 Reuse It
It is going to be a tough road ahead to becoming an eco-friendly parent.  It is important to remember that this isn't a one-person mission – everyone can play their part. Buying brand new maternity clothes is a big no in the world of green parenting.  Maternity clothes are a short-term need.  Ask a previously pregnant friend for their old maternity clothes and you could be pleasantly surprised with what they will donate to you.  There will more than likely be a bag of old baby clothes that accompany some maternity items.  Remember, you need to keep the cycle going so be prepared to hand over the unneeded items to the next mother to be.  Reusing washable diapers will also benefit the planet compared to buying disposables in the long run.  There is a higher cost initially, but this far outweighs the overall cost of buying diapers for a few years.
Getting Out and About
Check out your local area and take advantage of any open spaces such as woodlands, hills, and beaches.  These are usually free to access and get your family out in the fresh air.  The aim here is to not drive to these places but to walk or cycle instead.  Whilst out on these walks and days out, discuss the environment with your children and make it clear why you are doing what you do.  This makes it easier for the children to be actively involved in the process of helping to save the planet.
Working From Home
This is a huge step towards becoming more eco-friendly but is not always possible depending on your profession.  For those who can work from home, there is a massive reduction in costs related to transport and a reduction in potential harm to the environment.  In fact, people working from home find that they don't need to own a car at all!  For longer journeys, there is always the option of public transport.
Second Hand Where Possible
This comes from the same train of thought as reusing something.  There are online second-hand websites and platforms where people sell their unwanted toys, clothes, and general children's items.  By using these sites, it is possible to save money and to also save old items being put in the bin.  Visiting a thrift store is also a great way to find clothing and toys at a fraction of the cost.  There is the bonus of helping a charity with your purchases too.
Grow Together
Lots of green parents are growing food of their own as a family.  Introducing children to the idea of being more self-sufficient at an early age makes them more likely to adopt this way of life in the future.  Growing your own foods means you know exactly what you are eating.  Some stores use chemicals on their crops to protect them from harmful insects and to also speed up the process of growing.  All of this is eliminated by growing your own which is great for the planet.  It is also great for your budget as after the initial outlay for equipment and preparing your area, lots of plants regrow year on year.  Creating a buzz of excitement when plants start to grow is like magic to children and it will encourage them to have a caring, nurturing personality as they grow up.
Green parenting is not an easy route to take and is one that can draw ill-informed criticisms from those who lack understanding.  However, the long-term goal of helping the planet far outweighs any opinions of other people.  Yes, there will be compromises along the way but those families who fully immerse themselves in this way of life see the benefits for themselves and those around them.