Teach Your Kids the Art of Plant Care
2 min read
Gardening isn't just a fun activity for kids, it is also healthy and an important learning tool. Plant care can teach kids about science and math, which can help them excel in school. In addition, gardening instills important life skills such as responsibility, self-confidence, teamwork, understanding and patience. It also empowers the mind by enhancing creativity, reasoning and discovery. However, while most kids would love and enjoy digging in the dirt, for others it can be real work to get them interested and involved. But, you can find ways to go around this. Here are some suggestions to get you started.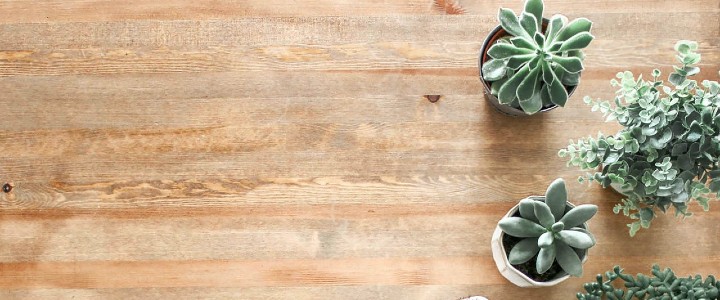 1. Give your children their own garden space
Designate a personal garden space for your kids where they can be in charge of everything from preparation to harvest. But, be sure to offer your guidance throughout the process. Don't make it too large to avoid overwhelming them. Make it exciting by putting a beautiful fence or border around it. Kids are likely to be proud of plants that they are in charge of, which can be a great motivator to know more about plant care. They will be happy showing off their gardens to their friends and savor in the comments.
2. Let them use easy-to-handle garden equipment
Kids can get disinterested in a flash if the tools you give them make them uncomfortable or are too heavy to lift. Make sure that you give them tools that fit their small hands and strength. You can get creative with their supplies. For instance, you can reduce the length of handles for hoes, shovels and hand rakes using a saw or make DIY watering cans using bottles. You can have them pick the tools themselves, or you can do it for them and give them as a gift.
3. Growing interesting plants
Plants that enchant and fascinate kids are likely to get them interested and hooked to gardening. Choose plants that can evoke different senses in your kid from smell, sight, touch, taste and hearing. Strawberries are easy to grow and kids will love tasting the fruits. The lamb's ears plant is soft and wooly to the touch. Mint has an amazing scent that kids love. Kids will love seeing a hens and chicks plant multiply and form a family. The little friendly faces that flowers from a pansy make are sure to be delightful to your young ones.
4. Visit a botanical garden
The wide variety of plants found in a botanical garden can give your kids an opportunity to know more about plants. They will be introduced to native plants from different parts of the world in their botanical names. They can also get access to valuable lessons about sustainability, which can make them look at plants in a better perspective. In addition, they can enjoy seeing the vibrant colors, smelling the flowers and just feeling the dirt and the seeds. They will have fun and go home inspired to grow and care for plants.
5. Encourage indoor plant care
Keeping indoor plants is a great way to transform the interiors and purify indoor air. Growing vegetables and herbs indoors allows you to have a constant supply for your kitchen throughout the year. You can share these benefits with your kids to encourage them to care for indoor plants. Let them handle different tasks. Growing plants indoors requires that you provide artificial light to ensure that they get enough supply of light. Older kids can be tasked with checking the LED grow lights to ensure that it is working well. Younger kids can be tasked with watering or other easier tasks.
6. Picking flowers and vegetables
Harvesting is probably the most exciting part of gardening for kids. They love picking flowers for the vases and vegetables for the salads. So take them with you to the garden for such moments. Use the opportunity to tell them how they can also enjoy flowers and veggies that they have grown themselves. That might encourage them to take up the challenge.
Conclusion
You know that gardening is good for your kids, but getting them to get interested can be quite daunting. However, it can be done if you approach it creatively. Give them their own garden space, easy to handle tools and let them grow interesting plants. In addition, encourage them to help you care for indoor plants, visit a botanical garden and let them help you in picking fruits and vegetables.