Recharge Your Batteries: How To Spend Your Free Day In Nature
2 min read
In this age of gadgets, people are becoming more aware of all the wonderful life benefits that come from spending time outside. Nature is a free source of fresh air and simple pleasure that helps to relax the mind and body, relieve tension, and increase happiness. Despite this recognition of nature's importance in overall life fulfillment, many people find it difficult to spend time outside because of their extremely hectic schedules.
You might anticipate high-energy, time-consuming hobbies like mountain climbing when you think about attempting to work in more opportunities to appreciate the great outdoors. So, have a look at the top suggestions of how you can spend your free day in-between nature.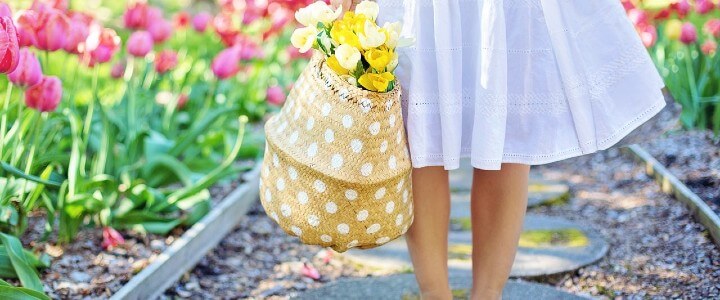 1. Start a Garden
You don't have to be an expert gardener to benefit from digging in the dirt. Begin by planting flowers on either side of your front entrance or herbs in a pot on your porch. Involve your family in the process and come up with new ideas together. You may plant additional flowers in a square of your front lawn or dedicate a tiny portion of your garden to growing your kids' favorite vegetables. Working outside as a family and getting some exercise while digging or weeding can be a lot of fun.
2. Go for a Bike Ride
You'll start your day on a bright note if you ride your bike to work. Biking gets your heart pumping and gives you the energy you'll need for a productive day at work. Fresh air and a clear mind will also help you. Additionally, you won't have to deal with traffic or find a parking spot. You'll save money on gas while also lowering your carbon footprint. You can also buy a bicycle motor kit to make the best use of your bike.
3. Have your lunch outside
While eating lunch, find a nearby seat or picnic table and read a book. If you're lucky enough to live near a park or forests, you may simply sit and enjoy the scenery. Take a walk once you've finished eating. You'll return to work with increased vigor, inventiveness, and focus. Just remember to stay hydrated before and after your walk. Staying hydrated is essential for reaping the benefits of walking.
4. Engage yourself in Nature art
Rock art is one of the simplest nature crafts to showcase both indoors and outdoors. Take your kids on a rock-collecting expedition to collect rocks of all shapes, sizes, and colors. Pull out the paints and paintbrushes when you arrive home and let your kids go to town decorating them. Encourage children to be imaginative by painting them with amusing faces or animals. When they're dry, put them in a box to keep them secure, set them in the garden for a splash of color, or scatter them throughout a park for other walkers to enjoy.
5. Do exercises among nature
Instead of going to another treadmill session, go for a run at a park near your home or business. Alternatively, you might practice exercises in the fresh air by bringing your yoga mat to your backyard. Exercising outside will arouse all of your senses, and you'll feel more calm and thrilled than if you worked out in a gym or studio. You might even motivate family members to join you in the gym. Therefore, it is recommended to take out some time to work out in a pen park.
6. Have social gatherings close to the nature
Rather than meeting up with friends at a restaurant or bar, throw a backyard barbeque or picnic in the spring. Your guests may need to layer up a bit more, but they'll be rewarded with a relaxed atmosphere and plenty of fresh air. Plan a camping trip at a nearby campground or rent kayaks for some water fun if you and your buddies are feeling more daring. These get-togethers will be more memorable than a simple meal or a round of drinks.
Conclusion
While some adventurous activities may be fun for some, spending time outside does not require pushing your body to its limits. If you want to spend more time outside, you'll need to come up with realistic techniques that fit into your hectic schedule. Hopefully, you will try to follow these suggestions and spend your time in nature.