How to know if a product is truly vegan
1 min read
The new year is well underway and many people are making positive lifestyle changes across the country, including the increasingly popular Veganuary campaign. When it comes to following a vegan diet, there are some challenges but it's also becoming easier to find a huge range of vegan products in the supermarkets, as well as a wealth of information and ideas for recipes and more. In terms of beauty products, however, identifying if a particular product is actually vegan can be more difficult. We're here to help with a checklist of how to check your beauty products. We also want to help you save money too, so make sure you take a look at these Lookfantastic discount codes to get yourself a great deal.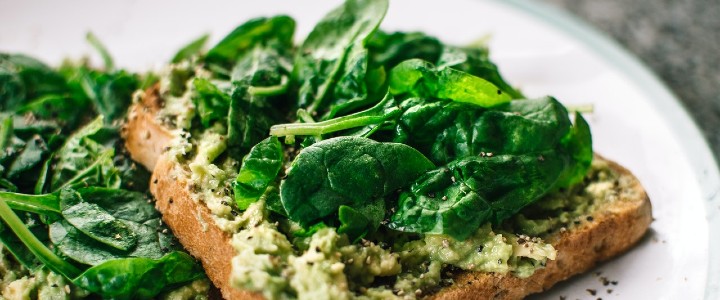 Labelling
The labelling of any type of product can sometimes be misleading, and there's no exception for vegan beauty products. Instead of looking to see if a certain product claims to be vegan or contains no animal products, try to look for a "Certified Vegan" logo that is much more reliable.
Logos
The most important logos to look out for at that of the Vegan Society and the Leaping Bunny logo to ensure that the items have involved no animal testing whatsoever. The Leaping Bunny is the only organisation that is recognised internationally for certifying that a product has been developed without any animal tests. The Vegan Society is a registered charity that provides helpful information and guidance on all things vegan, and if you want to find out more you can visit their website.
Check the ingredients
If you want to be absolutely sure what's inside your beauty products, check the list of ingredients yourself. While there's no legal requirement for retailers to specify if a product is vegan, organic, or cruelty-free, there is a requirement to provide a list of ingredients in line with the INCI regulations (International Nomendature of Cosmetic Ingredients).
What to avoid
Most cosmetics have a lot of ingredients so to make things easier, here's a list of 10 of the most commonly used ingredients, that you'll want to avoid at all costs if you're a strict vegan:
Gelatin – usually in creams of various types.
Glycerine – found in a range of items including soaps, shampoos, and moisturisers.
Squalene – used in lip balms and deodorants.
Keratin – found in many hair and nail care products.
Lanolin – a very common ingredient found in lots of different cosmetics such as eyeshadows.
Beeswax – often found in lipsticks and foundations.
Retinol – although it is possible to find products with vegan retinol.
Collagen – popular in skincare products.
Guanine – used with nail varnish, eye shadow, bronzers, and highlighters.
Carmine – can be found in anything with warm undertones, especially lipsticks and blushers.
Do your research
One of the best ways to make sure you know what you're getting when it comes to beauty products is to do your own research. This way, there's no chance of you being fooled by any confusing information. There are many online resources that can help you, both for checking ingredients and also for finding out more about specific cosmetic companies.
Know your definitions
One of the main differences to be aware of is that vegan and cruelty-free products are not the same things. A product is classed as cruelty-free if it has been produced without animal testing and doesn't mean that it does not contain any ingredients derived from animals. Similarly, vegetarian does not mean the same as vegan as these beauty products may contain some by-products derived from animals, for example, animal fats are often found in skin care products.