Five ways you can use technology to cut down on your business costs
1 min read
Technology is a huge part of business as it allows your business to become more efficient, effective, flexible and profitable. It is easy to get left behind, and waste valuable funds, if your company doesn't adapt to the changing times.
We've compiled out top five tips for using technology to reduce your business costs and become more efficient.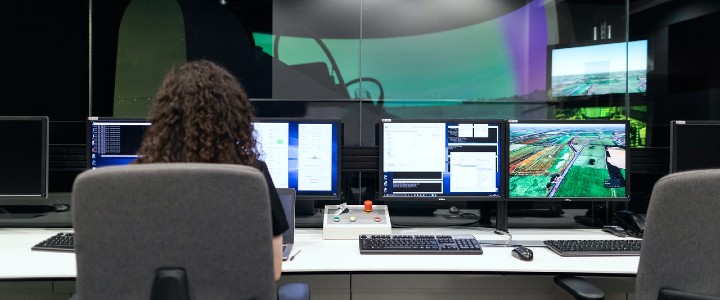 Utilise the cloud
It is a good idea to utilise cloud-based solutions as much as you can in order to reduce your reliance on expensive hardware systems. Cloud-based solutions are a great way to store critical and confidential business information on a flexible scale. As your business grows you can amend how much storage you need to help your business run smoothly and effectively, whilst ensuring you have quick access to your data.
Should anything happen out of the ordinary, such as power failures, the cloud ensures all your data is backed up and protected in a secure and safe location. This means you can quickly get back to work, minimising any downtime and loss of productivity.
Time tracking software
Time tracking softwares are very versatile and act as a great way of managing how your business spends its valuable time. Many softwares offer useful features such as project management, task assignments, business performance indicators and much more.
Tracking your businesses time effectively means it is easier to allocate resources and time efficiently and properly. This means you will be aware of how much time needs to be spent on specific tasks, and therefore resulting in less money and manpower being over exhausted, and potentially doing more work than the client budget requires.
Rental printers
Renting printers and photocopiers offer you much greater flexibility than buying your own machine. Renting means you won't be tied to a contract, and you can have the printer for as long or as little as you need it. In addition to this, renting a printer means you can easily upgrade to newer models that can handle your specific workload needs.
The cost effectiveness of rental printers and photocop iers means you can allocate your capital in more effective ways, focusing on investing in products that would be more beneficial to buy rather than rent. Click here to find out more about how rental printers could benefit your business.
Customer relationship management software (CRM)
CRM is a software that has different applications to help businesses manage clients, marketing, contracts, sales employees and business information. It can be used by businesses of any size, and is generally used to manage business – customer relationships.
The technology helps you to maintain and develop stronger connections with customers, therefore increasing loyalty and allowing you to grasp a better understanding of prospective clients. The automated process allows you to cut costs by limiting the amount of physical manpower needed to typically manage clients and invoices.
Cybersecurity
Cybersecurity is becoming one of the most important factors to consider from your business today. The threats of cyber-attacks are rising and data breaches are becoming increasingly common, and more expensive to recover from. Rather than to act retrospectively, it is important to act proactively and make sure you have some form of cyber protection before a breach or attack happens.
Staying proactive to protect yourself from data breaches will in turn decrease the business costs associated with cyber attacks and breaches. There are several different types of technology that can protect your business from cyber attacks, so it's important to find one that will suit all your business needs with full protection.
Trying to cut down business costs can be difficult, but implementing little changes where you can will ultimately make a difference. Implementing just a few of these technologies will help to boost the quality of your business and therefore decrease any unnecessary spending.