Are solar vents worth installing?
1 min read
In a bid to reach net zero, homeowners are being encouraged to make their homes more energy-efficient. From installing solar panels to air source heat pumps, there are a plethora of ways we can improve our energy efficiency. With the average Energy Performance Certificate (EPC) of homes in the UK rated a D, there's still some way to go.
But one of the latest revolutions is via the installation of solar vents, but are they worth it?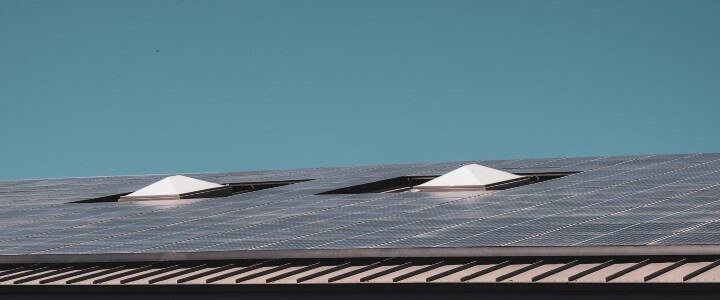 What is a solar-powered ventilator?
A solar-powered ventilator is an economical and environmentally friendly smart device that helps stop attic temperatures from becoming too extreme. By collecting sunlight using a photovoltaic panel, the energy produced is then used to turn on the device's fans. The fans then draw hot air out of the attic, while cold air is then filtered into the space through the soffit ventilation. Utilising power generated from the sun, in theory, should help you save money.
Why is loft ventilation important?
In extreme heat, poor ventilation can cause a build-up of moisture that could lead to mould and mildew. Equally, in winter, freezing temperatures outside, paired with hot air inside can lead to water and infrastructure damage too. Over time, this extreme heat can also cause damage to the underside of the roof.
A solar-powered ventilator fan therefore can help maintain air heat and flow throughout the year. However, they may not be as useful – or cost-effective as we first thought.
What's the lifespan of a solar roof vent?
Like a lot of solar-powered devices, they have a limited lifespan. Whilst the duration of time they'll last is heavily dependant on the product and manufacturer, more expensive models can last around 25 years, but more affordable options can, on average, only last around 3-5 years.
Do solar roof vents work all the time?
Solar roof vents only work when there is direct sunlight powering the panel. They have no reserve for cloudy days or at night, so air will only be drawn out of the attic during bright, sunny conditions.
Are solar-powered roof vents worth it?
If you live in a sunny climate, solar-powered roof vents are a great investment. They've been shown to help cut energy bills, making them an environmentally friendly way to keep attic temperatures at optimal levels.
However, with conditions in the UK not particularly conducive to solar roof vents, more traditional pitched roof ventilation types might be more beneficial – and cost-effective.