Tips for Project Managers Overseeing Sustainable New-Build Home Developments
3 min read
It's a project manager's professional duty to oversee and supervise a home development project and ensure that the client's building specifications are met. In 2022, there is an increasing demand for sustainable new-build homes in the property market. For example, using renewable energy such as solar panels instead of burning fossil fuels for heating homes, recycling bins placed around the site for residents, and building homes with sustainable construction materials like recycled metals, plastics, wood, etc. Being a project manager is a highly responsible job. You must carry out safety and security inspections regularly to ensure safety requirements are adhered to and the residents can feel safe living in their new homes. To find out more, carry on reading our top tips for project managers overseeing sustainable new home developments.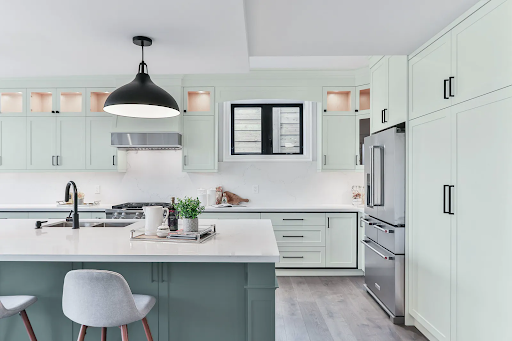 Stay Up to Date with the Latest Sustainability Regulations for New Home Developments
In the past, many new home developments bulldozed and ruined the local natural habitats for wildlife. In light of this, the UK government's new Environmental Bill has stipulated that project managers overseeing future developments must make sustainable commitments to improving the wildlife habitats on the development site. New sustainable home building projects now must adhere to biodiversity net gain plans where local wildlife is enhanced instead of being destroyed or neglected by housing developments. Therefore, project managers in 2022 need to ensure they stay up to date with the latest regulations relating to the sustainability of new-build developments. The project may be a lot more expensive if a project manager fails to adhere to the vital sustainability regulations when building homes on the development. The process of re-building homes due to non-compliance with sustainability regulations can be highly disruptive, be responsible for causing significant delays, and use up a lot of time, resources, and money for a property developer company. Project managers, make sure you get it right when it comes to your homes meeting sustainability building requirements in 2022.
Get a Team of Ecological Experts in for the Land Surveys
In order to get planning permission granted for a building development project on a designated piece of land, project managers must supervise extensive land surveys to check the land is appropriate and will not pose any significant health hazards for residents. For example, you cannot build a property development on land with excessively high exposure to radon radiation which is odourless and can cause residents to develop severe health conditions such as lung cancer. You must also check that your building project will not disturb protected wildlife by doing things such as bat surveys. Are you looking for a professional team that will be able to provide you with reliable ecology surveys? Check out Ecology Surveys to get your ecological surveys done quickly by a reliable firm and avoid any setbacks and delays to your development project.  Trust in the expertise of an experienced ecological consultancy to get it right when working as the Project Manager overseeing the development of sustainable new-build homes in 2022.
Try Your Hardest to Get Planning Permission Granted
All the plans you have come up with for your new sustainable housing development project will become meaningless if your planning permission application to build on a piece of land gets rejected by the local planning authority. Have a good long read through the local planning authority's development plan to ensure that your development meets their criteria.
The LPA looks into things such as the appearance and layout of the buildings and whether they fit in well with the local area, the local infrastructure that would be available to residents, the purpose of the development, and the overall impact the development will have on local habitats and wildlife in the surrounding area.
Make Sure the Homes Use Sustainable Green Energy
Any new homes built in the UK need to come with dependable heating, as British winters can without a doubt be pretty cold. Sadly, traditional methods of heating homes use up a lot of fossil fuels such as coal, oil, and gas. Fossil fuels release Carbon Dioxide gas into the atmosphere when they are burnt, and as a consequence, contribute considerably to the global warming effect and rising world temperatures. Project Managers must focus on providing new-build homes with sustainable energy sources. Project Managers need to think hard about how they can heat homes without having to burn fossil fuels. For instance, new-build sustainable homes can have Geothermal, solar, or wind energy installed, which are all examples of renewable green energy solutions instead of constantly burning fossil fuels.
Expect to Come Across a Few Hiccups Along the Way
When taking on the responsibility of supervising the building of a large number of new-build homes in a development, you must be prepared that you may potentially encounter some hiccups and delays here and there along the way. Whether it be due to builders turning up late or not turning up at all, construction businesses going through financial issues, or there being delays in having essential pieces of home building materials delivered, and so on, it's all part of your job as a project manager to mitigate and deal with such issues appropriately. Try and stay within your original budget as much as possible and avoid your company overspending. Making an effort to stick to deadlines is also an important consideration. Homebuyers and investors who have paid big money to buy homes on your development may become frustrated if they have to wait for a long time before they can finally move in. However, the most important thing is that the new sustainable homes on the development are built to a high standard and are safe for the residents to enjoy. Things such as ensuring top-level fire safety arrangements are non-negotiable when project managers oversee developments, regardless of whether this pushes back the project's completion date.
These are just a few handy tips we came up with for project managers dealing with sustainable development projects in 2022. It's a job that will always bring a high level of responsibility as many professionals are involved at different levels of the building development project.