10 Must-Have Items For Every Day Sustainable Living
2 min read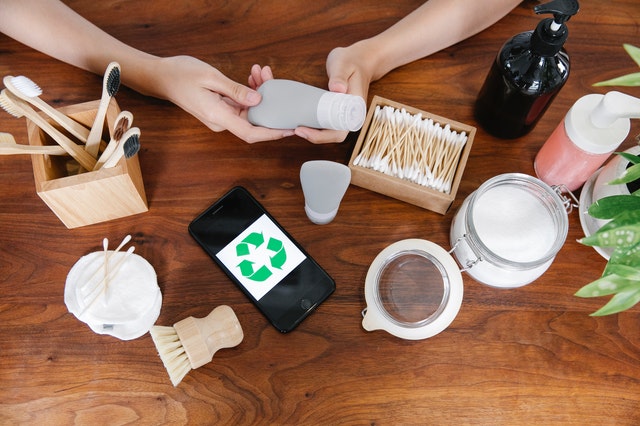 In the current world, we live in that is extensively polluted, it is each one's responsibility to help lower this pollution. This calls to each person to take a step toward using sustainable items in your house and everywhere. Living sustainably does not necessarily mean you will live a low standard life; you are aware of resource consumption and choose the different options that help reduce unnecessary waste.
1. Programmable Thermostat
A programmable thermostat is a special type of thermostat designed to adjust the temperature depending on the surrounding temperature. A programmable thermostat will go a long way in helping you save money and energy as it contains a series of programmed settings that usually take effect at different times of the day.
2. Bamboo Toothbrush
Bamboo toothbrushes represent a perfect example of biodegradable and durable too, which are a perfect example of an alternative to plastic toothbrushes that are not recyclable and at the same time easily replaceable. You can get a bamboo tooth from the official Bam and Boo dealer and be assured of a biodegradable toothbrush that works just well as the convenient plastic brushes.
3. Reusable Water Bottles
Double-walled insulated water bottles are not the normal bottles for transporting fluids; they are designed to offer a great outdoor experience. More importantly, a double wall insulated water bottle is reliable and safe. They help keep fluids fresh and at their ideal temperatures for long periods, thus saving you energy.
4. Reusable Coffee Filters
With the popularity of single-serving pods and instant coffee systems, it is important to turn to reusable coffee filters. These coffee filters will come in handy in helping reduce pollution from coffee cups. Instead of using a new cup every time you take coffee, consider saving yourself the stress of disposing of those cups when taking your fresh ground coffee by using a reusable filter pod.
5. Environmentally Friendly Deodorant
This special type of deodorant is specially engineered and comes inside a tube, and needs to be applied every 72 hours compared to the normal deodorants that you need to apply daily. This product has an innovative formula that is environmentally friendly and exceptionally effective.
6. Reusable Food Wraps
Almost half of all packaging equipment globally is non-recyclable, and using the beeswax reusable food wraps will come a long way in reducing pollution caused by plastic food wraps. The reusable food wraps are made from beeswax, and organic cotton can be put in the refrigerator, reusable and durable.
7. Reusable Notebooks
The use of notebooks has been on the rise in recent times, and since the available notebooks are not reusable, they represent a danger of pollution to the environment. To counter this, consider looking into smart reusable notebooks. You can find several brands and are a great alternative for normal notebooks as it can be written by a special pen and can easily be wiped clean to be used with moisture.
8. Shower Timer
Enjoying a hot shower can make you lose track of time and spend a lot of time in the shower; this will make you use a lot of energy and resources. Using a shower timer will help you keep an eye on how long you spend in the shower. Additionally, a shower timer will help you monitor yourself and help cut down water and heating bills.
9. Package-Free Shampoo Bar
Many shampoos and conditioner bottles are disposed of every year by consumers who use plastic bottles. You can counter this by using alternative forms of shampoo packaging that include plastic-free shampoo and a conditioner bar. This shampoo works efficiently on oily locks and an itchy scalp and is safe and durable.
10. Solar Powered Phone Charger
Solar power is one of the cleanest sources and forms of energy. Harnessing this power to charge your mobile device will go a long way in making you save a lot of energy and money. Using a solar-powered phone charger will come in handy in store=ing energy, which can be used later when the sun is unavailable.
We hope this list will inspire you to live a more sustainable everyday life and help reduce pollution and wastage of resources. These changes do not have to be complete and drastic rather they are gradual habits.