How to Successfully Grow a Flower Bulb?
1 min read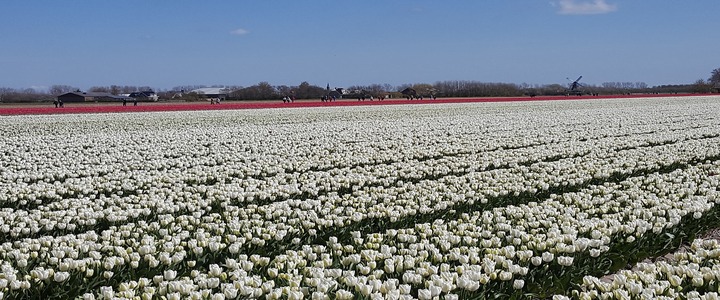 Flower bulbs are the newest solution to plant flowers efficiently. Nowadays, planters lack sufficient time and energy due to increased work hours and competition to sow high-maintenance and care plants. Planting seed of regular plants consumes enormous time whereas, planting bulb flowers comes as a perfect package that is easy to harvest and grows early. These plants can be grown without worrying in pots or containers and are ideal to be planted in any climate. The transition of a seed into a flower takes minimalistic time and endeavor, yet thrives to the fullest.
How do flower bulbs appear?
Bulbs contain a tiny part of a stem mutated with leaves and roots, the modified stems nurturing underground with leaves contain appropriate nutrients for growth. It is a vegetative reproduction organ that has modified features to have all its necessary means independently. These bulbs grow smoothly because the required nutrition is already embedded.
Added benefits offered by these bulbs?
Growing flower bulbs does not require extravagant knowledge and experience to be grown fruitfully. They are packed with all the necessary nutrients necessary for a plant to survive and eventually flourish. Flowery bulbs make your distinct seasons sprightly and color-filled. Since they bloom well in spring, produce spectacular flowers in summers, and make your chilly grey days brightened.
How to plant flower bulbs?
These easy to cultivate bulbs are mutated with nutrients making them self-sufficient due to their already enhanced body. Along with these, bulbils are flexible and can plant anywhere effortlessly. They can be sowed, in your garden, around trees, indoor planting, or in a pot. However, strategizing your harvesting beforehand is imperative for better outcomes. One such important factor to be considered is: what time do you plan to harvest these plants. For instance, spring bulbils should be grown during winters when the ground isn't too cold, which helps them with enhanced flowering thrive and sustenance. While, for the summer bulbs, it's appropriate to establish them during pleasant springs. They will bloom out graciously during summer with great colors.
 Soil condition is another aspect to hold on to because you don't want your bulbils to rot in the ground. Therefore, the soil should have decent drainage capabilities wherein the moisture isn't trapped. The loam must have some amount of sand for easy water disposal. Secondly, water them well in case of a dry spell otherwise, even pleasantry rainfall can work for the plant to develop. Thirdly, you can add some bulb food in the hole before planting these little ones for their extraordinary growth, which is not mandatory but discretionary. Lastly, choosing a sunny location for the bulb's plantation helps them grow in a cluster. Try to plant them in an open enough garden or in lawns where they may grow in numbers.
 Flower bulbs are advantageous over the traditional planting of the flower. Since they are remarkably comprehensible to plant, and they are considerably time efficient. So now, you don't have to spend hours figuring out when to plant, which fertilizers to use, and when to water. Plant enthusiasts who struggle with time can also sow flower bulbs without hassles, urging people to plant more. To top it all, certain reasonable diligence and care are all it needs to witness great results.