Best Practices for Recycling your Electronic Waste
2 min read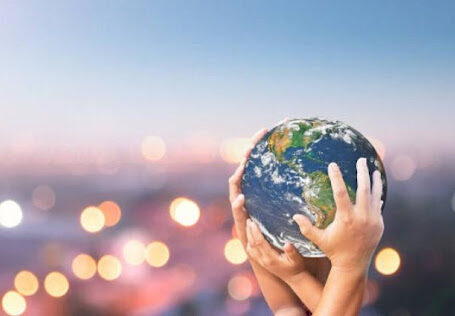 Effectively managing the disposal of electronic waste (e-waste) has taken on more of an importance than ever before. While these materials occupy a mere two per cent of all landfills, they contribute to a staggering 70 per cent of the total amount of toxic waste that enters the environment. The main issue is that everyday items such as memory sticks, hard drives, smartphones, and laptops are now considered to be rather disposable. Thus, many of the harmful substances which they contain may harm the environment if not managed properly. Let us take a look at some of the most effective ways to recycle electronic waste as well as the benefits that each method has to offer.
Purchase Accessories and Materials that are Recyclable
Many electronic devices contain hazardous compounds such as mercury and brominated flame retardant (BFR). Unfortunately, these and similar substances are virtually impossible to recycle. This presents a very real problem for the environment. When possible, it is much better to purchase sustainable products such as those containing steel, gold, and aluminium. These metals can be recycled and therefore, they will not have the chance to re-enter the ecosystem.
Choose a Professional ITAD Firm
IT Asset Disposition (ITAD) is a means by which electronic waste can be disposed of responsibly. Specialists that offer such services will often deal with larger firms that use devices (such as laptop computers and mobile phones) in bulk. While many will cite the security benefits associated with ITAD, it should be mentioned that many of the components found within modern gadgets can be recycled. This is particularly beneficial with dealing with bulk e-waste, as harmful substances are likely to be found in greater quantities. Partnering with a reputable ITAD provider is the best way to leverage modern recycling options.
The Importance of Packaging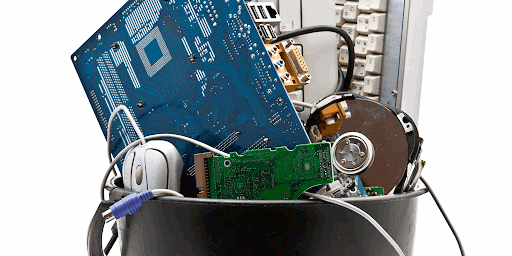 One of the most overlooked concerns regarding electronic waste involves the associated packaging. Styrofoam is a perfect example. As such substances will require thousands of years to naturally degrade, they can pose a very real threat to the environment. It is, therefore, better to search for more sustainable packaging techniques such as those which employ plastics, airbags, fibreboard, and even hemp. When possible, try to avoid packaging that contains glue (many types of glue emit chemicals known as volatile organic compounds). It is also prudent to determine what types of packages are accepted by local recycling centres.
Re-Marketing Older IT Assets
Another useful strategy involves determining what types of electronics can be repurposed as opposed to discarded altogether. For instance, data centre hardware could enjoy a second life when placed back on the open market. As these devices approach their End of Life (EoL), the chances are high that they can be sold to another firm. This is assuming that all of the data contained within devices such as solid-state drives have been successfully erased. Not only can such an approach benefit the environment and reduce the amount of e-waste, but it may very well represent a means to generate an additional source of income.
Are New Devices Actually Necessary?
The electronics industry has become highly disposable. New smartphone models are offered to the public every few months. As opposed to upgrading the memory within an existing laptop, many consumers simply purchase a newer model. This places a great deal of strain upon the environment, as a considerable portion of these devices is simply thrown away. Therefore, a modicum of personal responsibility is in order. Is an entirely new unit required or might an upgrade represent the more sustainable choice? This question is just as relevant for individuals as it applies to entire organisations.
The Growing Prevalence of Open-Source Hardware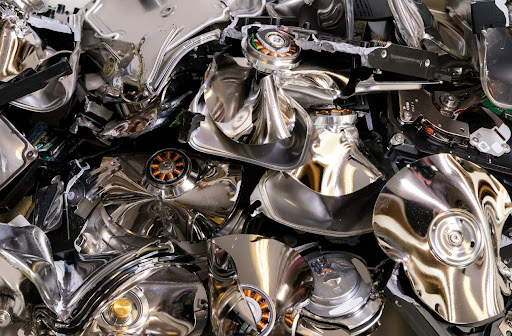 We are all familiar with the concept of open-source software within the digital domain. However, relatively few are aware that open-source hardware has now become a reality. Open-source hardware is defined as any type of device which contains standardised parts and accessories. In the event of a fault (such as a corrupted hard drive or a laptop screen that no longer functions), these items can be interchanged or otherwise replaced. Therefore, the user will no longer be forced to discard the entire device and purchase another model. This obviously helps to reduce the amount of electronic waste that would have otherwise entered into the ecosystem.
A Growing Trend
Governments around the world have begun to fully appreciate the ecological threats posed by electronic waste. This is why several initiatives are already in place. Still, let us remember that individuals are ultimately responsible for how they address this issue. Implementing the steps mentioned above will lead to more sustainable practices and as a result, we can all enjoy a healthier environment.
Author Bio: This article was written by Eloise Tobler of Wisetek. Wisetek are global leaders in IT Asset Disposition, Data Destruction, & IT Reuse.