10 Things You Should Always Have in Mind When Switching Energy Suppliers
2 min read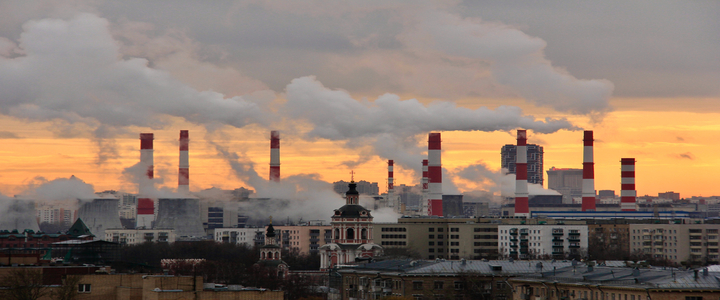 Have you noticed your energy bills creeping up? Or have you simply come to realise just how many renewable suppliers there are out there that can give you cheaper energy while reducing your carbon footprint? The energy market is now more competitive and greener than ever. But with so many suppliers of all shapes and sizes to choose from, it's not always easy to choose the right tariff.
Here are 10 things to keep in mind when switching energy suppliers to make sure you do it right.
Switching Is Easier with a Helping Hand
You can usually switch energy suppliers directly through your new supplier's website. But may rely on energy experts like Papernest when switching energy suppliers. They can scour the market for the right deal for your household's unique needs, searching through thousands of energy tariffs to get you the perfect deal.
What Are Their Rates and Standing Charges?
Of course, cost is a key consideration when choosing a new energy supplier.
What Is the Supplier's Standard Variable Tariff?
Whenever your fixed rate tariff expires (or you move into a new property), you will usually be automatically placed onto your supplier's standard variable tariff. In many cases, this is actually the most expensive tariff that a supplier offers. So it's a good idea to see what the rates are for this tariff, or find out what happens when your fixed-rate deal expires.
Energy Fuel Mix
The UK's energy fuel mix is getting greener every year. But each energy supplier has their own energy fuel mix. It's important to ensure that a supplier's energy fuel mix is free of fossil fuels if you want a 100% renewable energy supplier.
Does the Supplier Generate Their Own Energy?
Not all renewable energy suppliers are created equal. Some generate their own energy, while others simply buy renewable energy wholesale. The former is not only greener but demonstrates a serious investment in renewable infrastructure.
How Easy Is It to Pay Your Bill?
Let's face it, paying your energy bill isn't the most glamorous thing you could be doing with your free time. And the easier a supplier makes it to pay your bill, the better. Most of the time, the cheapest and easiest way to pay your bill is by direct debit. But some energy suppliers prefer not to commit to a direct debit. Your energy supplier should offer you a range of ways to pay your bill such as over the phone, online, in-app, or even by post.
How Easy Is It to Submit a Meter Reading?
Submitting regular meter readings is absolutely essential in ensuring that you are billed accurately and that your direct debits reflect your usage. But the last thing you want is to spend a long time on hold waiting to disclose your meter reading over the phone. Your supplier should also offer the option to submit meter readings online or through your mobile app.
What Is Their Reputation for Customer Service?
Cheaper, greener energy isn't the only thing you look for in a supplier. You also want to know that you'll get the standard of customer service you deserve. If something should go awry, you want to know that you'll get immediate and decisive support and not have to wait on hold for an hour to explain your problem to 5 different people. Platforms like Trustpilot are useful for gauging a supplier's reputation for customer service.
Who Are Your Friends Using?
Online platforms aren't the only way to find out how energy consumers feel about their suppliers. There's also good old-fashioned word of mouth. As your friends who they use and how they feel about their energy supply and prices. Some suppliers even offer rewards for new customer referrals. So you could get a cash bonus for you and a friend while also enjoying cheaper energy.
How Long Are Energy Prices Fixed For?
The energy market is in a constant state of flux. When signing up to a new tariff, it's good to know how long your energy costs are locked in for. Most suppliers offer a choice of 12 or 24 month fixed-rate energy plans. So you can futureproof the cost of your energy.