The Impact of New Clean Air Zones on Cab Drivers
1 min read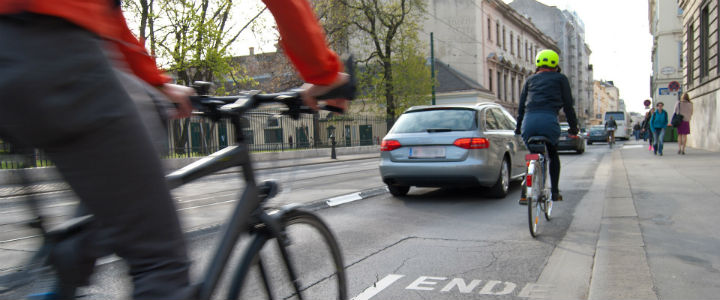 With the world becoming eco-friendly and the Government taking steps to try and achieve its clean air targets, many major cities are making big changes to reduce air pollution and become greener. It was recently confirmed that Greater Manchester and a few other regions will be implementing a Clean Air Zone after receiving funding from the Government, but what will this mean for the many taxi drivers of Manchester?
The Largest Clean Air Zone
The Council confirmed that they will be introducing the largest clean air zone in the UK in Manchester with Mayor Andy Burnham commenting on the importance of becoming greener: "Coming out of the pandemic I think we've got to get a lot more serious about people's health and health inequalities that we have in this city-region and across the country". Air pollution is an issue in Manchester (like most major cities) and is said to contribute to roughly 1,200 deaths annually.
New Standards
Motorists that have vehicles that meet Euro 6 standards will be able to use the area, but those that do not meet the standards will be affected with taxi and private hire vehicles charged £7.50 a day. Obviously, this poses an issue for taxi drivers that have older vehicles, but cab drivers can apply for a grant of up to £5,000 to retrofit their cabs or another grant if their existing vehicle cannot be retrofitted.
Finding an Approved Vehicle
While it is positive to see action being taken to reduce environmental impact and make places like Manchester healthier, it is also difficult for cab drivers particularly when many have been hit hard by COVID-19. It is clear that taxi drivers will need to find a compliant and approved vehicle to drive in 2022, though, in order to run a profitable business and to appeal to today's eco-conscious customers.
New Rules
On top of this, there are also proposed new rules for taxis in Greater Manchester. If approved, all black cabs and taxis would have to meet these standards which include English language proficiency, a new dress code and improved background checks. Additionally, there will be requirements for the vehicle including age limits, emissions and CCTV – this is another reason why now is a smart time to invest in a new taxi cab for those serving Greater Manchester.
Time for Change
While news of the Clean Air Zone and new standards has been met with displeasure by many taxi drivers serving Greater Manchester, it can also be seen as a time to make positive changes. Switching to a greener vehicle will help you to avoid the new daily charge, plus you can also make big savings by switching to a green car as well as appeal to today's environmentally aware customers.
Times are changing in Greater Manchester for taxi drivers and it is important to be ready for these changes in order to be compliant and run a successful business.