The Benefits of a Zero-Waste Policy for Your Business
2 min read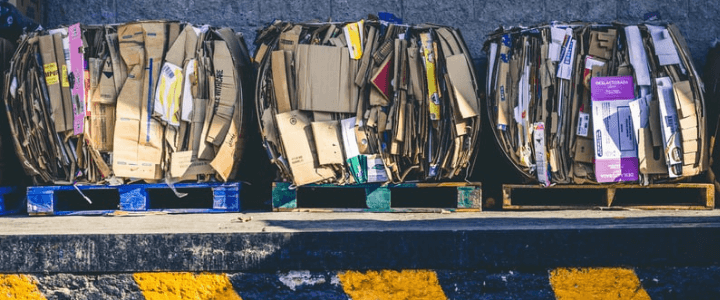 Instigating a zero-waste policy for your business may seem like a daunting task, particularly if you have a lot of different sites or a complex supply chain, but making small steps in the right direction is a great way to start.
No one expects you'll be able to go completely zero-waste overnight, and it can be a long journey. However, it doesn't need to be overwhelming, and your business could reap the rewards as a result.
But where do you start? You've been building your business for years, you've always done things a certain way, or used a certain supplier, and you have a steady loyal customer base. It's understandable that you may fear making changes if your business is thriving, but taking a greener stance may actually help you to grow your company even further.
Environmental Implications
The obvious benefit of a zero-waste policy is the environmental impact it will have. With less waste going to landfills, you can be sure you're doing your bit to reduce your carbon footprint. Start by taking a thorough audit to identify where your company is generating the most waste, so you can get an idea of how to start tackling the problem areas.
The mantra of 'Reduce, Re-use, Recycle' should be central to your business operations. It's worth working with a dedicated professional consultant or waste management service to determine the best integrated plan for your particular needs. Some companies will even carry out the audit for you, so you can be sure you're getting expert advice.
Countrystyle Recycling, advises, "Any waste management supplier must hold a waste carriers license and provide all necessary duty of care documentation. Not all waste management companies operate a zero to landfill ethos, and therefore it's worth researching waste management companies who can provide the best green alternatives to benefit your business."
Improving Brand Image
A recent survey for the retail and fashion industries showed that more than two-thirds of consumers consider sustainability when making a purchase, and 35% would even pay up to 25% more for a product from a company committed to eco-friendly values. 28% of those surveyed said that sustainable/ethical brand practices were a priority when considering brand loyalty.
In general, younger consumers were more likely to factor eco-friendly business practices into their preferences, so if Gen Z is your target market, implementing zero-waste policies into your business model will be a clear and immediate benefit.
Generating New Income Streams
We all know the old idiom that 'One man's trash is another man's treasure', and that rings true at a large scale too. Organic waste can be turned into compost, timber offcuts can be recycled into plywood or MDF, and some refuse can even be burned as fuel, eliminating the need for dangerous and unsustainable fossil fuels. It's worth considering whether any of the waste your business is generating could be sold on to other industries.
In 2013, it was reported that DuPont had realised they were generating small amounts of solid Corian as a waste product from their countertop manufacturing, which they were able to grind down and sell on for use in road surfacing. They also shipped non-food waste to a local power station, where it was able to be incinerated to generate electricity.
Improving Company Culture
Looking after your employees is the best way to ensure they'll look after your business. You can start by improving their health in the workplace by opting for eco-friendly cleaning products that don't give off harmful fumes. You could also engage employees in your new greener initiatives by nominating recycling representatives or creating a new position for a zero-waste consultant.
A US survey showed that almost 40% of millennials said they would take a pay cut to work at an environmentally responsible company that shared their own personal ethical values. If your employees believe in what your company is doing, they'll also be more likely to stay and help you grow.
If your company culture appeals to younger candidates at the early and mid-stages of their careers, you can be sure to attract and retain the best talent to your workforce, and potentially even save money in the process.
Contributing to the Community
Another excellent way to improve both brand image for consumers and clients, and company culture for employees, is to engage with your local community. If you're able to send all your organic waste to be used as compost for a community garden or donate leftovers to a food bank for families in need, you'll not only be helping the end-users, but you'll also improve your standing in the local area with some great PR.
Perhaps you have some timber offcuts or plasterboard that you've stripped out for a re-fit, or some office furniture or kitchen equipment you no longer need. Donating these products to local charities or community initiatives keeps them out of the landfill and ensures they'll continue to serve their purpose long after you're finished with them.
Another alternative is to offer items for sale second-hand. Many fledgling start-ups would love to get their hands on the equipment that you're simply upgrading to a newer model. This way you'll bring in extra income for your business whilst still contributing to improving the economy in your community.
Final thoughts
The UK Government's Resources and Waste Strategy for England puts a strong focus on Corporate Social Responsibilities towards minimizing waste, promoting resource efficiency, and moving towards a circular economy. Their 25-year plan points to a goal of eliminating avoidable waste of all kinds by 2050.
By starting your journey to zero-waste early on, your business will be able to get ahead of the curve and will be looked up to as a pioneer of environmentally friendly policy-making.