Simple Sustainable Swaps You Can Implement In Your Business
2 min read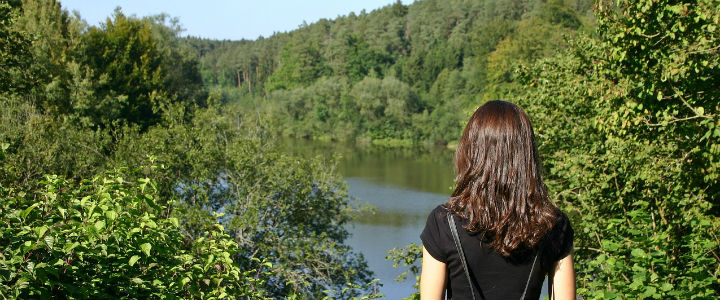 With current and prospective employees demanding increased climate consciousness from their employers, businesses are facing the somewhat daunting task of making their processes and workspaces as environmentally, and economically, ethical as possible.
The impact of businesses on the environment can be measured in many ways, and findings are often reported in a negative light. When considering your climate impact, looking at your daily routines is the best place to start.
There are some simple swaps you can implement to the normal running of your business that are both sustainable, and savvy. Many sustainable swaps can result in an overall saving on your business costs, meaning they're a good business move for people, planet and profit.
In this article, we will showcase some simple ways that you can make your business practice more sustainable, and how to get your teams to get involved in your conscious journey.
Switch Your Energy Provider
The first, easy way to offset your carbon emissions is by looking into switching your business energy provider to one that uses renewable energy. Most big energy brands offer green business contracts, including EDF and E.ON. Don't dismiss the newer, independent renewable energy suppliers though, like Good Energy, Bulb and Octopus Energy.
Most renewable energy companies offer 100% renewable business tariffs so you can find the best one for your business. Switching your business energy suppliers will significantly lower your carbon footprint while also saving you money. You'll not only be reducing your emissions, you'll also increase employee satisfaction and demonstrate your commitment to being a more conscious business.
Choose a Green Search Engine
Google has been carbon neutral since 2007, but you can go greener than Google. Every Google search emits 0.2g of CO2, which may not seem like a huge impact on the planet. Multiply that by every employee and all those quick Google searches – that's a lot of carbon!
Switching to a green alternative, like Ecosia, Green Maven or Ecosearch, wil offset, or even reduce emissions. Ecosia removes 1kg of CO2 from the air with each search, through planting trees and offsetting its energy use with renewables.
Installing a green search engine on company computers will enable employees to see their individual impact with Ecosia's 'trees planted' counter, encouraging small changes as a collective effort.
Fuel Free Deliveries
If your business offers deliveries, explore fuel-free options. When choosing the right delivery service, look at conscious credentials. Royal Mail now has the largest electric fleet within the UK Electric Fleets Coalition, with the lowest reported CO2 emissions per parcel amongst UK delivery companies. DPD added a further 100 electric cans to their fleet, and are set to become the biggest large van fleet in the UK this year.
For local deliveries, consider more fuel-efficient, or even fuel-free options. With affordable business leasing options and a distance range of up to 50 miles per charge, electric cargo bikes are perfect for city goods deliveries. "In recent years we've seen improvements in Battery technology, allowing for lighter batteries which will carry you further," says Urban eBikes. Cargo boxes can be completely customisable to fit your business needs, whether you deliver hot or cold food, delicate or bulky items, they'll arrive speedily, safely, and sustainably!
There are several government incentives for using EVs for businesses, and if you've already switched to a renewable energy provider, charging your electric vans or bikes will be completely fuel-free.
Fair Trade Tea Break
Stock your staff kitchen with ethical and sustainable supplies. Look out for tea brands that use biodegradable, unbleached tea bags and work within Fair Trading agreements. For coffee fans, look into compostable coffee pods, like Grind. Reduce your plastic waste with recyclable packaging, and make recycling points visible in your breakrooms.
When stocking up on kitchen supplies, choose 'green delivery slots' offered by the likes of Sainsbury's and Ocado. These are highlighted at check out, and show you when there is a delivery scheduled in your area. This makes routes more fuel-efficient and lowers emissions.
Go Paperless
(and send fewer emails!)
Most businesses are well aware of the importance of going paperless, reminding employees not to print unnecessary things. Reiterate this across the company, and mark clear recycling stations for paper. For some businesses, being paperless isn't possible. Instead, we should be focusing our attention on assessing our businesses digital impact.
As with search engine usage, sending, receiving and having attachments in emails all use and release carbon emissions. We've all been copied into email threads that continue indefinitely with repeat replies of acknowledgement or confirmation. Use email efficiently and effectively, and make a conscious effort to only hit reply if it adds value to a conversation.
This can apply to email marketing too. Be purposeful with email strategy and don't clutter up inboxes. Not only will this improve customer retention, and prevent unsubscriptions, it will also improve overall carbon output and digital footprint.
Final Thoughts…
With every sustainable step, you take to reduce your carbon footprint and environmental impact within your business, ensure that you communicate it with your team. Ask for their ideas and suggestions on how you could be more sustainable. Alternatively, seek out some sustainability superstars within each team that could identify areas that they are making improvements, with incentives for being as climate conscious as possible.
Letting everyone in the business know the company's sustainability goals and how you're aiming to achieve them will encourage employees to get involved, and reassure them that their concerns are being heard. Employee satisfaction can be greatly improved when their thoughts and opinions are actively implemented, meaning there will be a common objective for both you and your staff to make small, simple sustainable swaps to make sure your business is the best it can be, for your people and the planet.