Creating An Electric Fleet For Your Business: A Practical Guide
3 min read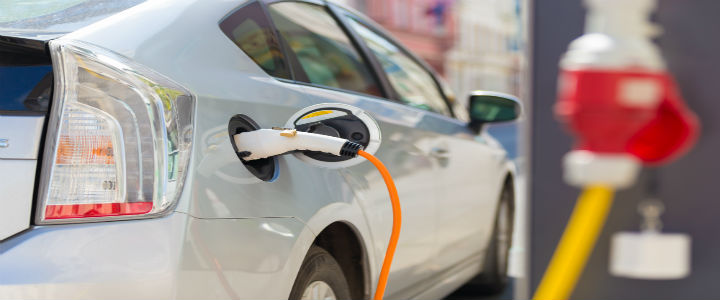 Cars and other corporate vehicles, such as trucks, lorries, and vans, create a large percentage of most businesses ' carbon emissions. This is particularly true if your company uses corporate vehicles regularly, such as for logistics or deliveries.
As a fleet manager or business leader, you'll always be on the lookout for ways that you can streamline your corporate fleet, save money and reduce your emissions.
The environment is being talked about a lot, particularly as we start to see the ramifications of our excessive waste and over-reliance on natural resources. For example, many animals are now being found with plastic inside them, and extreme weather conditions are often attributed to climate change.
As such, consumers are more focused on the environmental impact of businesses than ever before. Customers want eco-friendly products, but they're also eager for their suppliers and other businesses to do their bit for the environment.
Therefore, companies such as yours need to consider how to reduce the impact they make on the planet. One great way to reduce your firm's impact on the earth and its resources is to choose a more sustainable form of transport.
Electric vehicles are becoming increasingly popular, as they are a cost-effective and environmentally-friendly alternative to traditional diesel or petrol cars and trucks.
As the UK is banning new petrol and diesel vehicles in 2030, as part of the government's focus on reducing the country's emissions, you should consider future-proofing your fleet by going electric.
If you're unsure about how to start an electric fleet for your company, then keep reading. We'll share practical tips and inspiration to help you start your new eco-friendly fleet the right way.
Learn About The Incentives And Grants You Can Use
Before you start shopping for electric vehicles for your business fleet, you need to work out how you're going to fund it. That means creating a budget and working out both the initial investment you'll need and the ongoing running costs that your new fleet will incur.
While creating an electric fleet might seem expensive, there are ways that you can recoup some of the costs. The UK government offers a grant to help to encourage businesses and individuals to embrace electric vehicles. There could also be other grants and monetary incentives that you might be eligible for, so you should research these before you start putting together your new corporate electric fleet.
Choose The Right Vehicles
Once you've created a budget for your electric fleet using the grants and incentives at your disposal, one of the first considerations you need to make is the vehicles that you will add to your fleet. There are many different types of electric vehicles, ranging from hybrid cars to complete electricity-powered vehicles.
The size, shape, and type of electric vehicle available ranges from small cars to large trucks, so you can find all of the vehicles that your business needs. When you're choosing electric vehicles, you should read reviews and check out the specifications so that you find the right option for your fleet.
Think About Charging Your Fleet
Electric cars require regular charging, so you need to consider the routes that your fleet will take and whether or not there are charging points on them. If your team can't charge their vehicles, then they might get stuck and unable to fulfill their duties. This could have an impact on your business, so you need to make sure that your team always has access to charging points when they need them.
While electric cars are becoming increasingly popular in the UK today, some remote areas might not have regular charging points. If your business is large and has several bases, then you could consider adding fleet charging facilities. Companies such as Clarke EV offer intuitive software and quality charging solutions so that you can see all the data on charging times, electricity usage and more. That means that fleet management will be much more straightforward, and you'll be able to charge your vehicles at all of your company's premises.
Train Your Drivers
Driving an electric car is almost exactly the same as driving any other vehicle, but your staff will still need training and support on electric car care. Everything from charging to cleaning an electric vehicle is slightly different from diesel or petrol cars, so you'll need to give your staff the support they need.
Consider offering your team in-house training on how to maintain your electric fleet. You could also consider getting low emission driving training for your drivers to help them make the most out of your electric fleet and reduce its environmental impact even further. Supporting your team through this major change will also help you to get them motivated about the development. Some drivers might be reluctant to rely on electric vehicles, so by providing training and showing them the benefits of these cars, you can get them to embrace them quicker.
Put New Procedures In Place
Now that your fleet is electric, you'll need to create new procedures to ensure that your cars are well-maintained. For example, you need to make sure that your team knows how often to clean and charge their vehicle.
Your fleet procedures, including how far drivers can travel before refueling and what staff needs to do if they break down, will be new now that your team is driving electric cars, so you need to ensure that every member of is team is aware. Provide them with new procedures and contact details for service providers so that your staff has everything they need to keep your new electric fleet running smoothly.
Conclusion: Building An Electric Fleet Isn't As Tough As You Might Think
Putting together a fleet of electric vehicles for your business might seem like a gargantuan task, but if you're organised and proactive, then it's easier than you might think.
Use these tips to save you time and ensure that you take everything you need into consideration. Once you've launched your electric fleet and got it on the road, you'll find managing it almost as straightforward as running a fossil-fuel-powered one.