Green Homes Grant – Benefits for UK Homeowners
2 min read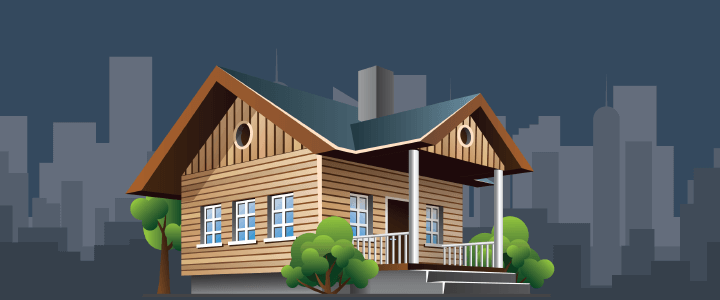 The Green Homes Grant is a voucher that is available to homeowners and residential landlords in England. This voucher goes towards making energy efficiency improvements such as low carbon heating or adding insulation to the home. The voucher covers up to two-thirds of improvement costs (up to £5,000). In some cases, households on a low income may be able to get the entire cost covered.
This is a new £2 billion scheme but it is only available for a limited time. Any improvements that will be covered by this scheme must be carried out by 31 March 2021.
Who Can Apply for the Benefits?
People in England can apply for the Green Homes Grant if they own their own home or park home or they are a landlord (residential in the private or social rented sector). However, this grant isn't available if the home is newly built and has not been previously occupied.
Do I Still Need to Pay Towards the Work?
Most people will still have to pay something towards the improvements but the vouchers can be worth up to two-thirds of the cost. Some people on a low income or receiving certain benefits may be able to receive vouchers covering the entire cost. These improvements will help to lower energy bills so should save homeowners money in the long run.
How Do I Apply?
If eligible to apply for this scheme, the next step is to get advice on home energy efficiency improvements.
It is important to seek advice regarding the improvements as they need to be appropriate and eligible for the scheme. The work needs to fall into the primary and secondary measures categories (discussed in more detail below) otherwise the grant will not help to cover the costs.
Once appropriate measures have been decided on the next step is to choose a local TrustMark-registered tradesperson and contact them for a quote. It is recommended to get a few quotes from a few different installers. It is also best for the quote to be carried out via a physical inspection where possible.
When the quote has been received, the Green Homes Grant can be applied for through the government website. To apply for the grant, have the following details on hand:
Name and date of birth of the property owner
Name and date of birth of anyone living at the property who is receiving benefits
A quote from a TrustMark-registered tradesperson
The tradesperson's TrustMark license number.
What Can the Voucher Be Used For
The voucher can be used for a range of home improvements, these are separated into primary and secondary measures. At least one of the improvements needs to be considered a primary measure.
Primary Measures
Primary measures include insulation for solid walls, cavity walls, under-floor or roofing. It can also be used for improving heating systems such as solar thermal (if the home has wall and loft insulation or is having it installed), a heat pump (air source or ground source) and a biomass boiler or hybrid heat pump.
If a primary measure has been installed, the voucher can also be used for secondary measures. However, the amount received for the secondary measures cannot be more than the amount used for the primary measures.
Secondary Measures
Secondary measures include draught proofing, installing double, triple or secondary glazing where there is single glazing, replacing solid doors or single glazed doors that were installed prior to 2002 with energy efficient doors. Heating secondary measures include installing a thermostat or insulation for a hot water tank or installing improved controls for the heating system such as zone controls, thermostat radiator valves etc.
What is Covered?
The voucher does not cover the cost of any advice sought but it does cover materials, labour and VAT costs of eligible improvements. Some professional services, contractor and associated work costs that are considered "supplementary costs" may also be covered. Common items that are not covered include (but is not limited to) changes that are not linked to energy efficiency improvements, boiler replacement or repairs and furniture storage/ removal.
The homeowner, an immediate family member or someone who lives in the house cannot carry out the work themselves. It must be completed by an installer who is registered for the Green Homes Grant scheme and is TrustMark-registered too. The installer also needs to meet MCS and PAS standards.
What Happens Next?
If the online application is successful, a voucher will be received to help cover the cost of the energy efficient improvements. This voucher can then be given to the chosen TrustMark-registered tradesperson. The Green Homes Grant is only available in England.
Further Reading:
https://tradesmencosts.co.uk/air-source-heat-pump/
https://www.gov.uk/guidance/apply-for-the-green-homes-grant-scheme
https://www.fmb.org.uk/about-the-fmb/policy-and-public-affairs/green-homes-grant/