Smart and Solar as a Complete Green Solution
2 min read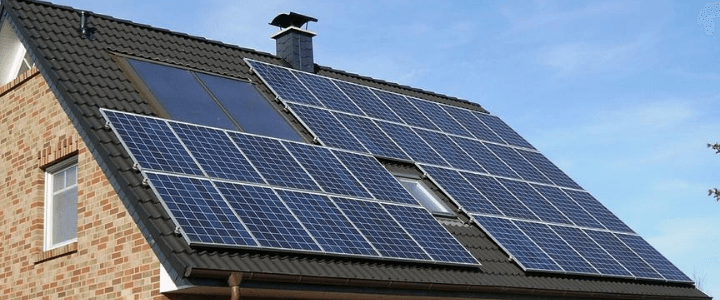 The drive towards sustainable homes and lowering our carbon footprint has never been more intense, especially here in the UK with a target of net-zero emissions by 2050.
Homebuilders are going to be investigating new, efficient ways to heat and power dwellings, whilst the government look set to play their part by introducing legislation and recommendations which help drive us towards the target. Many of these initiatives will be focused on new buildings, hoping to offset the demand for housing against the desire for environmental empathy. The BBC suggests that 1.2m fewer homes have been built than demand dictated were needed last year, which increases the pressure on providers to build quickly and economically, but whilst also bearing in mind the carbon promise. However, it is not just the new build market seeing pressure or reform.
Existing homeowners are looking for more cost-effective ways to power and heat their homes, especially as we enter a recession in the United Kingdom. Money is tighter, perhaps more so than in recent memory, and savvy homeowners could turn to a combination of solar panel and smart technology to reduce bills and help the environment at the same time. Solar energy has been around for a long time now, but it is increasingly being used around existing dwellings as well as new builds to provide additional power.
With continual technological advancements, there are various solar panels that can suit different needs. They are a renewable energy source which is 100% sustainable too. With new tariffs to feed into, it is possible not only to save on your bills but also earn some extra money from excess energy to lessen the load on your output.
By combining the existing solar technology with a smart thermostat, you can take a step further towards being wholly eco-friendly. A smart thermostat fits to your existing boiler but gives you a range of options around your heating and water system that you currently might not enjoy. Basic models will simply allow you to control your heating remotely via an app, which means you could warm your house minutes before leaving work, or switch it off if you left in a rush.
Other functions include room-by-room control, location services which adjust the heating automatically when you leave the house, and safety features that lock the heating when you are out or away, fully protecting your pipes. Some brands of smart thermostats study your habits to then create the most energy-efficient solutions for you: for instance, if you regularly turn your heating on at 5.30pm or heat your water for an evening bath, then the product will learn those patterns and automate it for you.
By pairing the two products, you can monitor your energy production and consumption at the same time. Good solar panels allow you to see exactly how much energy you have produced, whilst a smart thermostat will tell you how much you are using too. It is the ultimate combination for the eco-friendly modern home.
The good aspect of all this is you do not need to wait to buy a house with the tech in place; both are easy to fit retrospectively to existing housing. Many older homes have solar panels already fitted and a smart thermostat should link safely with your existing boiler to bring you the 21st Century functionality right now. Although, when making any changes to your plumbing and heating system, remember it makes sense to cover yourself afterwards, in the event of breakdown or malfunction. The gas and boiler breakdown insurance on HomeServe outlines how this sort of cover comes with a free once a year boiler service, so not only would you be covering your existing system against unwanted breakdown and bills, but also helping to prevent problems in the first place with a regular boiler service. It is another wise decision that a switched-on homeowner simply must look to make.
Your solar panels might need maintaining too – one of the biggest problems facing many areas in the spectre of vermin defacing your panels and reducing their efficiency. You can read more about preventing that in our article 4 Tips To Protect Your Solar Panels From Pigeons.
With a few simple steps, an initial outlay and a firm and definite routine of post-installation care, you can turn your home into an eco-friendly dwelling of the future, doing its part to help take the UK towards net-zero by 2050.