Retail and Sustainability post-Covid
1 min read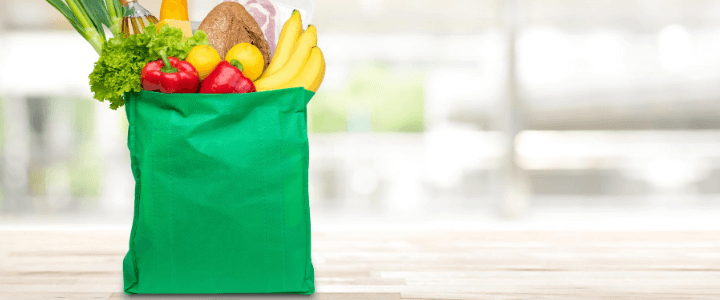 Lockdown restrictions across the globe are beginning to lift and we're starting to get used to the 'new normal'. The conversation around the Coronavirus pandemic is never ending, but part of this conversation has recently turned to the environment and sustainability. Many are speculating that 2020 and the worldwide pandemic has been Mother Nature's way of telling humans to show her more love and respect.
While the chain of events that began with a bat being eaten, to the collapse of the global economy might be a strange way of making that point, it's hard to deny that it has got the world's attention. Dolphins in the canals of Venice sadly turned out to be #FakeNews, but widely-reported environmental changes such as CO2 emission drops in China (a colossal 25% year-on-year) and rare blue skies in the Indian capital Delhi have got people talking and opening their eyes. These positive shifts in the environment will likely force some into more conscientious buying patterns. Green Room Design explain…
Mother nature vs consumer demand
Brands who move quickly to make a more considered approach possible will reap huge rewards; luxury e-tailer Farfetch has already moved to develop an online sustainability calculator to help consumers better understand an item's environmental footprint.
There's a catch-22 situation on the horizon though. As consumers begin to demand that brands are more transparent and environmentally friendly, they'll also likely continue to expect next-day delivery and free returns as part of the buying process.
So, how can brands continue to meet Jekyll and Hyde consumer demands while also fulfilling their duties to Mother Nature?
Brands leading the way
Technology solutions will of course answer some of our biggest sustainability questions. One great example of this is reverse logistics solution Optoro – a tool designed to improve the logistics model by making items set to be returned available for purchase, reducing needless production and waste for brands and retailers. It's a high-tech solution for connecting return items to the next best home.
Meanwhile, Squad Shopping apps such as Squadded could help to reduce misinformed purchases and consequent returns by giving shoppers a platform through which to gain social approval from friends before adding items to their online carts.
And virtual try-before-you-buy is also on the rise, with automotive brands like Mercedes-Benz having launched their virtual showroom earlier this year and apps like Zeekit offering the first dynamic virtual fitting room.
For brands concerned about their overall shopping experience though, tech innovations can become something of a minefield: baking the wrong tech into your mix risks alienating loyal customers who loved the previous buying experience so it's important they tread carefully and know their customer base.