How to Cultivate Environmental Awareness in Schools
2 min read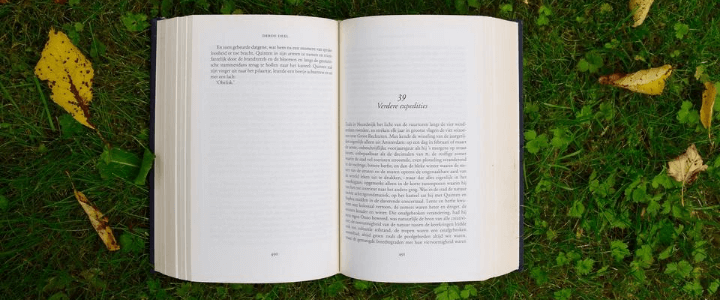 Kids are sincerely curious and can be fully compared to a sponge that absorbs wide-ranging knowledge about the world, nature, surrounding environment, and objects. Schooltime is a literally perfect time to use as it creates the basis for the future development of the person and improves its intellectual abilities.
Environmental awareness is one of the most important tasks that stays in front of the school teachers and kids as well. Moreover, it walks along with the basic subjects and can be called the basis of the educational program. Therefore, there's a huge responsibility for the rising generation. However, what environmental awareness is?
About Environmental Awareness
The main sense of environmental awareness is described in this word combination. However, environmental awareness as a subject helps children to get deeper into the troubles, challenges and issues our nature and environment currently facing. It includes climate changes, floods, hurricanes, global warming, etc. Also, it covers marine and wildlife along with animals and flowers. It's better to get children aware of all the aspects we're facing at a young age.
What are the ways of teaching the environmental environment in school?
School should be a perfect platform for starting a conversation with the young audience. Ideally, it should be a part of the curriculum in every school. This brilliant initiative will definitely help the younger generation to get involved in the troubles of the environment and help them in salvation.
Teachers as powerful examples
It's always better to remember that the best way to teach someone is to show him a clear example. The best role the teachers can play for kids is to try to do something together. For instance, plant a tree, reduce waste, or recycle materials. Also, there's a possibility to write an essay about environmental awareness or climate change, an essay writing help resource can help you with this.
Parents as powerful examples
Schools can be a trigger in a whole link to environmental awareness. They definitely can motivate and push parents towards the teaching of science about nature. Current life is full of situations that can be successfully used by parents as examples of environmental awareness. Start with something little and obvious, like picking up trash from the floor and throwing it into a garbage can.
Introduce some practical tips and advice about environmental awareness both at school and home
There's nothing better and efficient in the learning process than the practical tasks. Just implement them into the curriculum or every day program to get the generation of environmentally aware people. It is definitely the most popular and comprehensive way of learning new material.
Kids will be more than glad and positive to gain some new knowledge about the world and its nature through a gaming form. For instance, the recycling system in the classroom that will show children how to deal with garbage and environmental pollution. Other activities can include:
Choose a day for a tree planting
Use rainfall as a resource for watering plants (this activity will help kids to value the importance of water and not waste it)
Organize a paper-free day
Set some challenges or games for the children to raise environmental awareness
Implement some quizzes and victorines about the environment and nature among the students
Conclusion
The knowledge about the environment can be a powerful instrument while raising worthy members of future society. This imaginary world where every human value the pureness, power, and resources of nature can become a reality. Surely, it won't happen in a blink of an eye but with the help of practice and methodic implementation of clear steps. Also, we can start making some small steps towards this bright and convenient future. These steps include but not limited to:
Using teachers as the main examples of environmental awareness
Implement some useful practices and environmental activities into a school-life, everyday life, and home environment
Implement Environmental Awareness into the school curriculum and constantly inspect the knowledge about nature, animals, etc.
The compilation of these actions will certainly help to raise the generation of conscious and environmentally aware people that will care about our planet, treat it like a closest and beloved friend, and heal its wounds like their own ones.