How Printing Companies are Making Headway When it Comes to Going Green
1 min read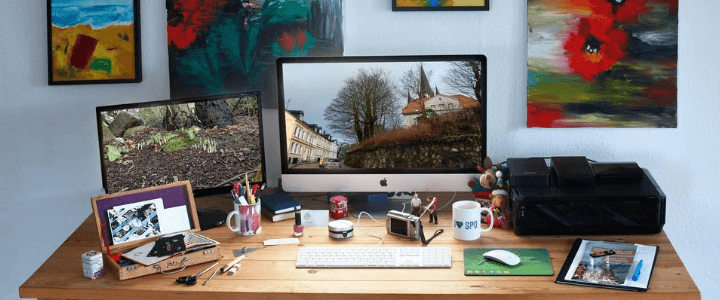 Environmental concerns are exerting greater influence than ever on the way that we run our day to day lives. They are reflected in voting habits, and thus the behaviour of governments and regulators. They're also reflected in the way we consume things and run our businesses, too. In order to reduce deforestation, many businesses have sought to 'go paperless', limiting or even eliminating the use of physical documents for internal use.
But paper and printing can't be dispensed with entirely. They are a vital means of spreading messages, after all, and, if the printing company behaves in a responsible, sustainable way, the environmental impact is negligible – and it might even be a net positive. There's a widespread perception that forests around the world are shrinking. But in Europe at least, the opposite is true – according to a recent survey by twosides.info, 60% of consumers believe that forests in Europe are shrinking, but they've actually grown by over 44,000km2 over the last decade.
So what exactly does sustainable printing look like, and how is it done?
Membership of the Forest Stewardship Council
Take at the look at the back of the average greetings card, magazine or novel, and you're overwhelmingly likely to find a little symbol comprising a tree and a tick merged together. This is the logo of the Forest Stewardship Council, an international organisation dedicated to ensuring that the world's forests are protected against the human activity.
The FSC provides training to organisations and certification which then allows consumers to make informed choices about where their money is being spent. They offer two types of certificate: Forest Management and Chain of Custody. The former applies directly to those looking after the forests themselves, while the latter applies to manufacturers and retailers (such as the printing companies).
Recyclability
Of course, FSC certification means that the product is being extracted from a reputable source. But it's better still if that product can then be used again and again without cutting down another tree. Internal recycling schemes can be rolled out to ensure that waste is minimised. This means providing staff with a means of recycling, but it also means creating the right culture and providing the right education.
instantprint is a Rotherham-based printing company specialising in flyers and leaflets. Head of instantprint, Jon Constantine-Smith, had this to say:
"One of the key requirements for getting to a point of being 97% recycled is educating staff and getting them to encompass instantprint's environmentally friendly ethos. Regular training is issued to employees so they're able to identify and properly recycle all of the stocks that instantprint have to offer."
Environmentally Friendly Ink
While paper constitutes a sizeable portion of the environmental impact of a printing company, the ink is perhaps just as important – especially when it comes to glossy magazines and billboards.
There exists no ink that's entirely free from non-renewable materials. With that said, some inks are demonstrably greener than others. The ink which uses water or soy as a carrier tends to be preferable to solvent-based ink.
Conclusion
As well as the process of printing itself, printing companies share many environmental pressures with businesses of every size and shape. They have bulbs to light, offices to heat, and computers to power. By making the switch to more sustainable forms of each of these technologies, printing companies, like every other sort of company, can reduce their environmental impact, and defensibly claim to have 'gone green'.