Bringing Sustainable Food to Low-Income Families in Times of Crisis
2 min read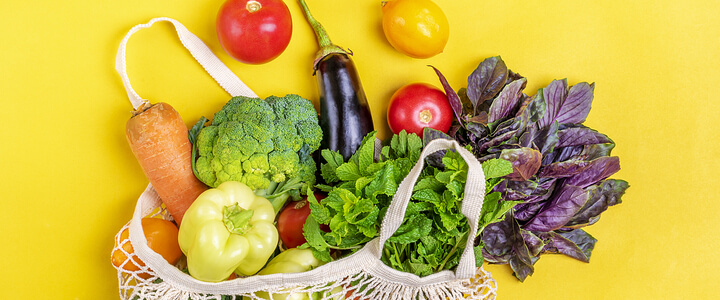 Non-profit organisations, religious institutions and local and federal governments have been working to feed low-income families for hundreds of years. However, the quality and sustainability of this food is beginning to come into question, especially in times of crisis.
The Current Crisis
The COVID-19 pandemic, for example, has brought to light the disparity between families of different socioeconomic statuses. With most countries still in some form of lockdown, more people are buying groceries and making their meals at home. Yet, low-income families have restricted access to affordable, nutritious food. This lack of sustainable options can result in delayed development, chronic disease, asthma and a slew of other medical issues.
Meanwhile, the virus continues to hit minorities and poor populations hardest. Not only do they lack access to clean food, but they also often cannot afford adequate housing, sanitation systems or clean water. Consequently, black families, Native American populations and other minorities are suffering and dying at a much higher rate than high-income populations.
Therefore, now is the time to bring sustainable food to low-income families. Doing so will save lives, strengthen our economy and mitigate the spread of the virus. Moreover, it will lay the foundation for a new food system that ensures everyone has access to sustainable food.
The Issue of Sustainability
While any crisis can disrupt the food system, lockdowns, specifically, have worldwide consequences on harvesting, growing, processing and shipping agricultural and animal products.
Longer lines at border checks are spoiling food, facilities are closing for extended periods of time, countries are closing their borders to exported and imported products, and there is a general lack of workers to harvest and produce food. Still, the demand for clean food grows while 65% of consumers attempt to impact the environment in a positive way.
Of course, food waste, stockpiling food, and closed borders aren't sustainable—especially when poorer countries, like those in North Africa and the Middle East, are reliant on imports for food. In fact, most people depend on imports from other countries for more than half of their food needs.
Meanwhile, they have increased their use of high-input, high-output agricultural practices to feed their starving populations. In turn, these large operations degrade the soil, water and air, and destroy biodiversity.
Short-Term Solutions
Sadly, this cycle will persist as long as the world allows it to. And in the middle of a pandemic, no one is exactly rushing to end it. After all, those unsustainable mass-production systems are feeding people, right?
Well, not for long. As these low-income nations overuse their finite supplies of land, they destroy the very soil that helps feed them. Eventually, they'll rely solely on imports, which isn't sustainable for the planet or for humans in general. Still, many are using high-input facilities as a short-term solution.
Other, more sustainable solutions may include the general public refraining form stockpiling food. Some grocery stores have already implemented this solution by limiting the number of milk, egg, flour and protein purchases per person. In turn, these limits minimise demand, reduce prices and allow low-income families access to these staple foods.
Looking to the Future
Of course, the above solutions will only work for so long. Until the pandemic is over, the world will likely continue to find short-term answers to issues of sustainability and feeding low-income populations. However, we must look to the future and begin the search for a more long-term sustainable solution.
One way we might do so is by creating a "democratic model" for food. This model would give citizens an opportunity to participate in forming sustainable food systems that reflect their shared values and agricultural needs. They can reinforce food security and the food democracy model by growing, eating and selling their own food and supporting local farmers.
Thus, the best long-term solution will include a shift from large-scale production to small-scale agriculture. Additionally, programs will focus on arming low-income families with the tools and information to become self-sustaining. Only then will food become sustainable for everyone and low-income families will have better access to sustainable, clean meals.
Emily Folk is a conservation and sustainability freelance writer and blogger from Lancaster, PA. Check out her blog, Conservation Folks, or follow her on Twitter for the latest updates!