Questions You Need to Ask before Hiring a Skip for a Project of Any Size
2 min read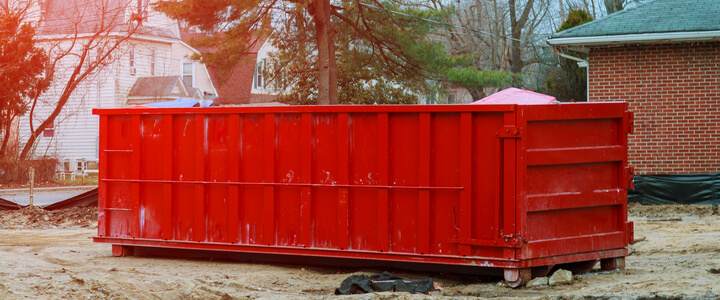 Hiring a skip is generally a good decision. It is much more convenient to take your waste onto your driveway and dispose of it in a container that is removed by a professional firm.
The alternative is to ferry load after load to your local recycling centre and potentially be told you've got too much waste and will be charged for it. At least when you hire a skip you know the cost upfront. Use a reputable firm like Impala and you'll find the waste container arrives on time and is removed as soon as you request it to be. It's much more convenient.
Of course, there are still guidelines that you need to be aware of. In fact, you probably have an array of questions and things to think about before hiring a skip. The answers to the following FAQ should help to resolve any issues or concerns you have before you arrange the delivery of your waste disposal container.
Do I Need Permits?
If you intend to put a skip on a public highway then you need a permit. You'll need to apply to your local council before the skip is delivered, it can take approximately 5 days to get a permit.
You should note the maximum size permissible on a public highway is usually an 8-yard skip. There is usually a small charge by the council to issue the permit.
What Should I Not Put into Skips?
Skips can handle the majority of waste but some items should never be placed into skips. These include asbestos, paint, oil, batteries, chemicals, and liquids.
If you're not sure, it's worth checking with the skip hire company.
What Size Skip Do I Need?
This is difficult to answer as it depends on the job you're doing. Small projects may be okay with the mini-skip, while room renovations usually require a medium skip, especially if they are the bathroom or kitchen. Larger skips are available for whole house renovations. You can check this skip sizes comparison.
It's advisable to talk to the skip hire firm to help you decide the right sized skip.
How High Can I Fill a Skip?
You should fill the skip to the top of its sides and no more. It's generally described as being a level load. Trying to increase the height of the sides will invalidate this requirement and may make the skip too heavy to be transported away.
Can Soil and Stone Go in an Enclosed Skip?
No. Stones and soil in an enclosed skip can damage the doors when they are emptied and may even make the skip too heavy to lift.
If you have soil and stone you'll need an open skip — they can be mixed.
Is Same Day Delivery Possible?
Yes! In most cases, same-day delivery is possible providing you call in the morning. This is subject to you having a permit if you want the skip placed on the public highway.
How Much Space Does The Truck Need?
This is a good question as the truck will park in front of where the skip is going and the hoist lifts the skip off the back of the truck and onto the floor behind it.
To make sure you have enough space for the skip to be offloaded you need to allow at least 3 metres, more if you want a larger skip.
Of course, the truck also needs to be able to back up to the spot where you want to keep the skip. Consider the angles and gaps from the road to your desired spot, you can always ask the skip company to confirm access is possible.
The truck can lift a skip over a low wall but you'll need to advise the company beforehand. Also, note that companies do not assume responsibility for accidental damage.
What's Included in the Quote for Skip Hire?
Companies differ, but typically a quote includes delivery, collection, rental, and disposal of waste charges. Be sure to keep an eye out for extra charges that may not be included in a skip hire quote.
How Do I Know If I've Put Something You Shouldn't In The Skip?
In the past the skips were simply taken to landfill sites and emptied, allowing you to get away with disposing of things you shouldn't.
Today, skip hire companies sort everything in the skip at their base. The aim is to recycle as much as possible. A company like Impala's current rate of recycling is approximately 80%.
How Long Can I Have A Skip For?
The general rule is to take a skip for 2 weeks and notify the company if you need it for longer. This is something you should always agree on with the skip hire company before you sign any agreement.
How Heavy Can A Skip Be?
Each skip truck can lift 8 tonnes, which means it won't be an issue for your skip providing you have only filled it level.
If you do think you'll be putting something exceptionally heavy in the skip you can always advise the company first.
How Do I Stop Others Using My Skip?
If this is a concern you need to keep your skip as far off the road as possible or you may want to choose an enclosed skip, this can be locked shut ensuring that only you are able to access it.
Do I Need To Tell The Council?
The council only needs to be informed if you're putting a skip on the public highway, in which case you'll need a permit. Otherwise, there is no reason to tell them.
Final Thoughts
If you have any questions that haven't already been answered then contact a skip hire company to have a dialogue directly with them. Hiring a skip doesn't need to be confusing or complicated.