How Energy Providers Can Improve Their Environmental Policies and Reduce Their Footprint
2 min read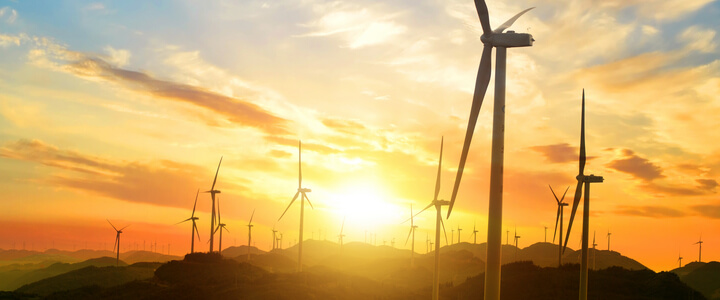 The environment is a delicate place, and even though it is great at healing itself, we still need to protect it by doing what we can to reduce our negative impact on the planet. This applies to every individual, whether they are at home or in the office.
One way any household or business can become more environmentally friendly is by managing their energy consumption. This energy will come from an energy provider, which will have their own environmental policies in place that they will have to follow and will do what they can to reduce their impact on the environment.
An environmental policy is an authorised written statement, which summarises the principles and aims of a business in regards to controlling the environmental aspects and effects of its operations. These policies are voluntary, but more and more businesses are putting them in place, including energy providers.
As well as the usual effects of a business, the product energy providers sell and supply can have its own negative impact on the environment, making their environmental awareness even more important. Today, we will be taking a look at how energy providers can improve their environmental policies and reduce their footprint.
Environmental Policy Aims
If an energy provider improves its environmental policies, it will be able to implement innovative new strategies that will have the power to defend our natural surroundings, while supporting our economic and social environment.
This is because these policies will address environmental issues, such as water and air pollution, waste and ecosystem management, protecting biodiversity, wildlife, natural resources and endangered species and managing natural resources for future use (and more). These measures will be designed to reduce and prevent the harmful effects of their actions on ecosystems.
Hire Educated Staff
Energy providers will be aware of the impact nonrenewable energy has on the environment. However, they may not be aware of alternatives, how to apply environmental policies within their business, and how to reduce their footprint. Hiring people with an Environmental Science Degree, or supporting team members to study it, is one way an energy provider could improve their policies and awareness.
The reasons for this degree should be understood, so they should use Uni Compare to research this degree first. Here, plenty of information about the degree and methods of study can be viewed.
Use Renewable Energy
Using renewable energy to supply energy to their business and customers is a great way to follow environmental policies and improve an energy supplier's carbon footprint.
If customers know that some of the energy that they are getting to power their homes comes from a renewable source, they will favour your business over others. They will probably get a better price for their energy too. Using renewable energy will reduce the company's impact on the environment, as it uses fewer fossil fuels, which reduces the release of harmful greenhouse gas emissions. It also endorses clean energy sources.
Promote Energy Efficiency
One way an energy provider could improve its environmental impact is to promote energy efficiency to customers and within the business. If customers are aware of the negative effects their energy consumption has on the environment, then they will control their usage, which will reduce their impact.
Providing customers with a Smart Meter will help them control their energy use and improve their efficiency, especially when they see how much money they can save. Implementing energy-efficient rules and regulations within the company's offices will reduce their personal footprint.
Change Workplace Habits
For energy suppliers, improving environmental policies and reducing their impact on the environment is partly to do with their customers, but good habits and positive changes will start in the office. As mentioned above, managing energy use and changing the source of energy can reduce the impact the business and customers have on the environment, but practising good environmentally friendly habits in the workplace is also important.
This includes going paperless, recycling, using natural resources and sustainable products, encouraging green commuting and educating staff, to name a few.
Educate the Customers
Educating customers about the environment, ways to help it, and the things that the company does to reduce its environmental impact is a great way to encourage people to use energy responsibly and switch to an eco-friendly provider. When customers know that they are backing a good cause by using an environmentally aware supplier, it will improve their habits and it will make that energy provider stand out from others. This may encourage other businesses to follow in these green footsteps, which will change the whole industry. One company may not change much, but multiple companies will.
As well as improving the efficiency of their company, energy providers have the responsibility of educating their customers on how to use their product in an eco-friendly way. By educating and promoting green energy and practices, energy providers will be able to profit and succeed while supporting the environment.