The Benefits of an Environmentally Friendly Business During COVID-19
3 min read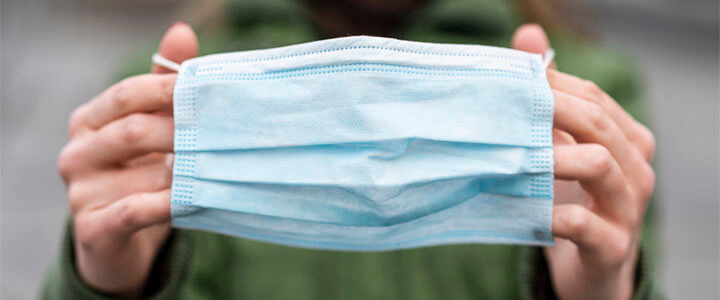 Whenever we are warned about a possible crisis like a virus or a tornado, it's usually completely unexpected at the last second, so there isn't time for much preparation. Events like COVID-19 are also shrouded in uncertainty afterwards because we have no way of knowing how much damage it will cause, or when our lives will return again to normal, if at all.
With so much going on with the business world right now, or rather not much going on at all, making these eco-conscious changes to your operation is actually beginning to look like a pretty smart option. Going green will ultimately allow your company to work smarter not harder, with the added bonus of doing the right thing for both the planet and your bottom line. Here are five benefits of setting up an environmentally friendly business during COVID-19.
Recycling Reduces Your Costs
With the cost of landfill rising fairly consistently, it's becoming increasingly expensive for businesses to keep paying money to dump all of their waste into holes in the ground. With ever-tightening regulations in some states for the range of banned landfill waste, businesses need to be vigilant with everything that goes into their bins. By utilising this downtime caused by COVID-19 to set up these recycling systems correctly, businesses will already be much more likely to meet any future waste disposal restrictions.
An active recycling program is also going to help reduce the impact your business has on the environment, while simultaneously saving you money. The vast majority of recycling companies actually charge less for disposing of recycling than for burying it in a landfill, because they recover some costs by selling any useful materials and resources that are worth money.
Good Practice Can Attract New Customers
Many customers in the 21st century have become increasingly more informed, more enlightened, and more aware of environmental impacts, so they often demand industries improve the environmental performance of their products. It's customers like these that are starting to notice which businesses are making an effort by leading the change, while also staying away from organisations who still maintain their wasteful practices.
Consider angeling your services to suit trending demands from your customers. For example, if you're offering bathroom renovations, you can promote the benefits of how a modern bathroom can save water or improved lighting can not only save electricity but customers can save money on their bill too. As a service or product provider, it's always good to focus on the environmental benefits of the product, as that will always be a common point that all your customers can relate to.
The number of eco-aware customers who care about environmental issues is consistently increasing. Utilising green marketing can improve your company's reputation enough to create a positive brand image, as well as a noticeable impact on the bottom line. Businesses who make an effort to capitalise being environmentally conscious will have an increased opportunity for a market establishment that is likely to result in attracting new customers, client loyalty, and reduced costs.
Improves Sustainability
A well-known strategy for fostering a company's longevity, sustainability is an approach to creating a valuable long-term business by considering the operation of the ecological, social and economic environment. Professional communications, while full of good intentions, will very soon no longer be enough as transparency of corporate responsibility starts to become more prevalent.
More companies are recognising the increasing need to act fast on eco-responsibility before sustainability becomes even more important for every single industry and company in the country.
While almost every brand and business has bigger plans for sustainability that are relegated to the back burner, while the company remains busy providing products or services. But now that there is blank space where many businesses used to do development and sales, there is much more free time and space to reach for the goals of the business.
Government Subsidy Benefits
As part of their efforts to provide support for both sustainable and renewable energy, there are many government subsidies available to those businesses who introduce practices and solutions that are environmentally friendly. The government from both the state and the federal levels also offer a range of other financial advantages in the form of tax breaks and rebates and incentives to those companies who do make the decision to ultimately go completely green.
There are also quite a few different financing programs available such as subsidies, grants, and other types of qualifications that are related to environmentally responsible approaches for a variety of business operations. Plus, there is a range of financing solutions available for small to medium-sized business and other organisations, including the advancement of green solutions within any approved construction, from brand-new buildings to retrofits into existing ones.
Your Business Benefits from the Popularity of a Green Reputation
Eco-friendly lifestyles was a major issue for many people well before the COVID-19 pandemic, and it will continue its importance for a long time after this virus has been cured. So not only does becoming an eco-friendly and green business catch the attention of customers who are looking out for it but it also simultaneously cut costs while also preserving the environment.
That means that there is an always-increasing number of customers who will be quick to judge companies based at least in part on a combination of their social responsibility and carbon footprint. Likewise, the number of employees who want to work at a green company is also on the rise.
Another benefit is you can offer assistance to households so that they can also become more environmentally friendly, from simple pool sustainability services to larger home renovation services, including assisting with the installation of a vertical garden.
With all of these environmental changes taking place, deciding to go green is a step that the majority of companies will have to take eventually. Just like anyone who advocates for green practices, they now understand the favourable outcomes which result from these steps.
Making changes required to become an environmentally friendly business was thought by many to be an expensive and time-consuming inconvenience, that's even if it was genuinely thought of at all. But changing your business into a globally responsible brand is not as difficult as you might think.
This coronavirus crisis has already compelled many businesses to either modify how they make their money or be made to close down completely for an unspecified amount of time. There is no precedent in living memory for the increasing number of businesses who are all in the same boat with little or no sales, financial panic, and an uncertain future. This provides companies who want to change with a very unique and unexpected opportunity to work on green ideas for the reinvention of their company.