How Vehicle Tracking Can Benefit a Company's Sustainability Plan
2 min read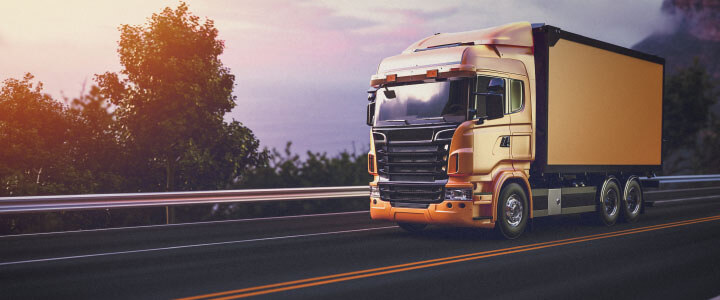 With all the challenges businesses today are facing, having a plan which can benefit the business in multiple areas is really important. In this article, we're going to detail some of the key information about sustainability plans and how they can help companies, specifically those who operate a commercial fleet, in today's society.
What Is a Sustainability Plan?
Produced by the company to target areas for improvement, including financial, societal and environmental, sustainability plans are becoming more popular and important for companies in a variety of sectors. There is also no limit on the size of business which can implement a sustainability plan.
Why Is It Important for Companies with Commercial Fleets?
If a company operates a fleet of commercial vehicles, taking this into account as part of a sustainability plan is vital. To do this, companies need to gain a better understanding of how their vehicle operates.
One of the most effective ways of doing this is to install telematics, specifically vehicle tracking technology, in all commercial vehicles across a business's fleet. By doing so, fleet managers, who are responsible for the operation of commercial vehicles, can gain a far better insight into the efficiency of their fleet.
With a sustainability plan for companies running a fleet of vehicles, one of the critical areas is fuel usage. Vehicle tracking gives fleet managers full visibility of their fleet, to monitor wasteful driving behaviour, eliminate unauthorised journeys, and shorten journey times with route optimisation.
There are two significant benefits to this. Firstly, by analysing this data, fleet managers can identify vehicles which are using more fuel than others and look to change their role within a fleet or start looking at more fuel-efficient alternative vehicles.
Secondly, some vehicle tracking systems can provide instant feedback to drivers which can make a significant difference to how much fuel each driver is using. Through audio and visual feedback, drivers are alerted to actions which contribute to heavy fuel usage.
These include harsh acceleration and braking, engine idling, and speeding, all of which are known to increase the fuel usage of a vehicle. As drivers are alerted to these actions directly, it allows them to self-correct their own behaviour and reduce fuel usage.
By using vehicle tracking as a part of a sustainability plan, companies can make significant improvements in the amount of fuel they're using and therefore, improve their environmental impact. A reduction in fuel usage also means a reduction in fuel costs which can generate tangible savings for the company.
Furthermore, research has shown that in-cab coaching systems reduce the number of times actions which can be classed as 'dangerous' happen each day. Not only does this improve the safety of commercial drivers but also all road users, therefore benefiting society in general.
Implementing a Sustainability Plan
Whichever areas a business wants to target with their sustainability plan, it's crucial they follow some key steps throughout the process.
Firstly, businesses need to improve their knowledge about sustainability, why other businesses take the actions they do, and why it's beneficial.
Secondly, it's important for businesses to look critically at their own operations and identify areas of improvement. For businesses with a commercial fleet this is where vehicle tracking is very helpful.
Once these areas have been identified, a long-term plan needs to be created with action points. For a commercial fleet this could be planning changes to driver routes.
It's vital the sustainability plan takes into account that making significant improvements to a company's environmental impact is a long process and not something where results can be seen overnight. To work around this, it's often worth planning in some short and medium-term goals to help track progress.
Finally, it's time to implement the changes. At this point, it may be tempting to view the job as complete, sit back, and wait for the results. However, it's now more important than ever to keep on top of the areas identified.
For fleet managers this means monitoring the data produced by the vehicle tracking systems installed and ensuring drivers are still using the most efficient routes. By continuing to monitor the data produced by their commercial vehicles, fleet managers can ensure the areas targeted for improvement within the sustainability plan are seeing the benefits of vehicle tracking.
This means that the company is seeing financial savings and environmental improvements through better routes and lower fuel usage and drivers completing their work in a safer way.