Traditional Fuel: What Does the Future Behold for It?
2 min read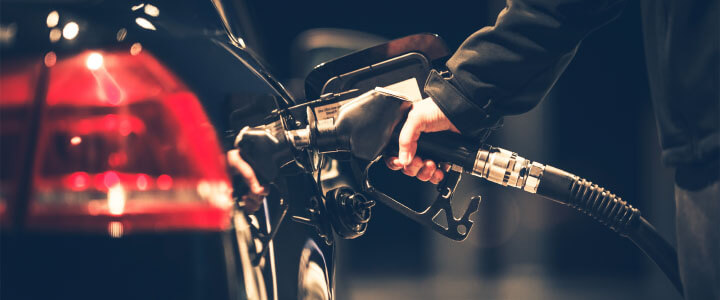 By 2040, the government plans to place a ban on all petrol and diesel fuelled transport in an attempt to tackle the high levels of nitrogen oxide poisoning that is harming our air. Sales of electric cars skyrocketed to a new record in 2017, with over 4,000 new licensed motors per month. This is a considerable increase to sales figures from 2013, where only 3,500 electric cars were registered for the full year.
So, how will this transition to electric cars effect traditional fuel? Here, we will look at what the future of fuel looks like for the UK with retailers of used cars, Lookers group.
An Increase in Electric Car Charging Points
Since their introduction into the automotive industry, electric cars have been under fire. Many claimed that a lack of charging points would mean we couldn't sustain an increasing consumer interest.
However, over the last 12 months there has been a substantial increase in charging points to support drivers' lifestyles. The UK has followed New Zealand's lead by introducing charging stations that are easier to find. Currently over 20 organisations are installing new car charging infrastructure.
With the aim of placing 3,000 rapid charging points across the UK, InstaVolt collaborated in a multi-million-pound deal with ChargePoint in 2017. According to researchers, it is possible to develop an instant car charging method which would take the same amount of time as to fill a car with fuel — a solution to a concern shared by many across the nation.
The potential that the electric car market has, has been noticed by numerous oil companies. It was announced by BP that they would be installing more rapid charging points into their service stations at the beginning of 2018. BP's rival, Shell, has already invested into companies to install electric car charging points at their stations.
The Guardian reported that BP has invested £3.5 million into American organisation Freewire Technologies, who develop small charging units with the ability to charge a car in half an hour.
The chief executive of BP Downstream, Tufan Erginbilgic, said: "EV charging will undoubtedly become an important part of our business, but customer demand and the technologies available are still evolving."
In 2017 three million electric vehicles were licensed making this the global record for electric powered cars being on the road- China being the dominant force behind this statistic. It is expected by oil companies for the electric car market to continue increasing without affecting oil demand significantly. However, by investing into electric car charging, companies are protecting themselves if the demand for traditional fuel plummets following the government's proposed ban.
Unstable Fuel Prices
With regards to year on year fuel prices across the UK, many factors have been reported by the RAC. Brexit, pollutants, and tension in the UAE have caused the price of fuel prices to fluctuate. A subsequent plan to ban traditionally fuelled cars will not help.
Spokesman for the RAC, Simon Williams, claimed: "Both petrol and diesel are now at their highest points for more than three years which is bound to be making a dent in household budgets".
In response to the three-year record high in fuel prices, industry professionals and the RAC are encouraging supermarkets to reduce their prices so they are more affordable. However, fuel prices are still likely to fluctuate due to the UK's continued negotiations with Brexit.
But what will happen to fuel prices after Brexit? The UK is dependent on imported fuel — around 38% of total energy consumption comes from imported resources. Trading relationships will likely be at risk after Brexit — it is important to consider how the value of GBP could fall, affecting fuel costs.
After the referendum concluded that the UK would leave the European Union, the GBP's value experienced a sudden fall by 20% against the USD. This caused fuel prices to rise by around 10p per litre. Industry professionals are concerned that Brexit could signify the end of affordable fuel in the UK.
The UK should anticipate that costly fuel prices will be the norm, especially with higher prices of traditional fuels and the falling value of the GBP.
With further expected increases in electric cars by 2040, fuels prices are expected to be volatile in the near future, especially since the mission to improve air quality is ongoing.