Winter Activities to Reduce Your Carbon Footprint
2 min read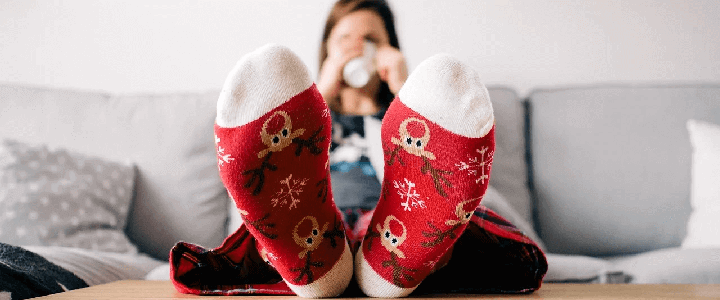 There's an electricity in the air throughout wintertime, especially over the festive season, which makes it the perfect time to catch up and spend time with friends.
That said, while it may feel like the ideal time to get out and about, maybe even taking a festive city break in the process, it's still important to think about your carbon footprint and the environmental impact of your decisions over this time of year. As the cold weather sets in, it's also important to reflect on the way your energy usage habits change, taking care to adapt your routine in environmentally friendly ways.
So, here are some activities you can try over the colder months, that will make them as enjoyable as possible while shrinking your carbon footprint.
Shop at Home
It's the busiest time of year for roads and shopping malls, so why not save some energy and your time, and shop online for all your gifts and winter gadgets instead. Unless you've got an electric car, nipping to the shops every day to pick up last-minute presents and food can add up when it comes to contributing to your carbon footprint.
So, this year, why not get those chores done from the comfort of your home. Whether it's food shopping or finding something special to wear for a weekend night out, chill out on the sofa and browse for what you need. Many companies also advise on the most eco-friendly time for them to deliver your items, so you can feel good about shopping online.
Enjoy a Night in
Another great way to reduce your carbon footprint this winter is to spend more time at home. Instead of venturing out on a cold night and driving your car to the nearest restaurant, why not throw the ultimate winter night in? You can stay inside, toasty and warm, and invite your friends to join you for a poker night, movie night or even group baking if you don't mind the mess.
Game nights are always a winner, so whether it's cards, board games or the old favourite, Charades, you'll be able to entertain your guests for hours on end. Movie nights are also a fantastic way to get together, so why not pick your favourite theme and have a marathon? Classic horrors, musicals or romantic comedies, the genre doesn't matter as long as you're all together.
Try These Household Tricks
There are also a few tips and tricks you can try to help you become more eco-friendly over the colder months, despite the urge to crank up the heating to stay toasty. Why not invest in a few extra blankets to keep the chill at bay? Not only will some good quality blankets help you to escape the cold, but it's also a great excuse to get close to a loved one and enjoy some quality time together in front of the TV.
As heating is responsible for around 64% of the total energy consumption in residential homes, it's important to be aware of exactly how much you're using in the winter months and always try to cut back on central heating where possible.
Another good tip for conserving energy at this time of year, especially when you're likely to be cooking for friends at home, is to keep on eye on how much energy you are wasting while you're whipping up your delicious meals. Always make sure to cover pots and pans while cooking on the stove. Not only does food cook faster, but it also stops all that precious heat from escaping.
During the holidays, there is also a 25% increase in household waste. A great way to reduce this when cooking is to make sure you're not overestimating portions. Or, make sure you cook enough food for leftovers so you don't need to use your stove as often. While these are only small changes, doing them as often as possible can eventually lead to a substantial reduction in energy use.
Plan a Staycation
While a picturesque city break or the search for some winter sun can be tempting over the colder months, it's important to think about your carbon footprint while planning any trips away and even look for equally enjoyable alternatives closer to home.
Why not carpool with your friends to the nearest Christmas market, or get out on foot and find the best place to take a winter walk near where you live? There's sure to be some festive fun to be had right on your doorstep. And, after all, memories made at home are some of the most important.
The UK also has some of the most picturesque towns, cities and coastlines across Europe, so, if you're craving adventure, why not do a bit of research and find one closer to home? You could also have fun planning a route which reduces your carbon footprint. Think about taking the train, or hopping on a coach; nobody has to drive and you can relax the whole way there.