How to Declutter in an Eco-Friendly Way
1 min read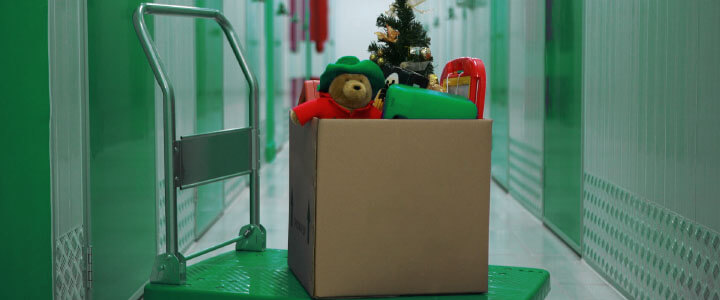 If you keep tripping over things in your home and dusting is completely out of the question due to every surface being crammed full of 'stuff,' it might be time to declutter. Having a good sort out can be good for the soul, so here's how to get started in an eco-friendly way.
1. Make the Most of Self-Storage
Look around your property. Are there things you want to keep but don't really want at home? If so, a self-storage unit could be the way forward. Ideal for bulky furniture, artwork, office equipment, musical instruments and such like, self-storage units offer a safe, secure environment for all your treasured belongings, helping you to free up living space.
What's great about self-storage is that you don't have to throw anything away but can instead reassess each of the items at your own leisure and decide what purpose they have in your life. From there you might decide to resell, recycle or hold onto your stuff.
2. Give Your Old Clothes Purpose
Textiles are a big part of landfill waste. So, when sorting out your wardrobes, don't simply pile anything you don't need into a bin bag. If you have items that still have the labels on or are of decent quality, these can be donated to charity shops or people in need – just check what your local charity shop can and can't accept.
Perhaps you've friends or relatives that can benefit from the clothes you no longer wear? Any sought-after labels can even be sold online via sites like eBay.
If you're feeling creative, old clothes can also be repaired or repurposed. A fun project to do with unwanted clothes is to cut out squares of fabric and sew them together to form a bed cover or throw for your sofa. Remember there are also recycling bins for clothing across the UK.
3. Recycle Your Old Electronics
If you have a drawer crammed with old electrical items, chargers and cables that might 'come in handy someday,' ask yourself if you really need to hold onto them.
The answer's probably no, so in this case, how about listing your electronics on a buy-and-sell site such as musicMagpie, donating them to charity or dropping them at a recycling point specifically for electrics? Computer shops are often looking for old gadgets that they can break down for parts too, so it's worth talking to local businesses in your area.
4. Donate Books, DVDs, CDs
As the world becomes increasingly digital, you may find your favourite reads are now stored on your kindle or that DVD sessions have been replaced by Netflix. CDs have also somewhat been replaced by music streaming apps and devices that can be synced to the tech in your car.
As a result, you may find you have lots of bulky items just lying around. But again, don't simply throw these in the rubbish. Instead, why not donate them to local schools, playgroups, nurseries, libraries, summer camps, churches and so on who are often crying out for resources?
Decluttering is a great way to feel organised and accomplished. It can free your mind and help you to clean more thoroughly, but be sure to go about it in an eco-friendly way.