Harvard University Launches Program to Curb Food Production Emissions
2 min read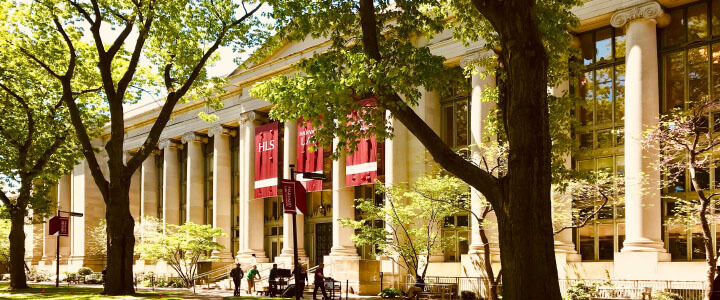 Harvard University signed the Cool Food Pledge September 24, committing to cut food-related greenhouse gas emissions 25 percent by 2030.
The initiative cuts down on emissions largely by paying better attention to menu options. This commitment closely follows the University's pledge to become fossil fuel neutral by 2026 and completely free by 2050. Both initiatives will give Harvard and other universities a collective target and a way of learning together to create a more sustainable food system, according to Harvard's Executive Vice, President Katie Lapp.
Harvard students and faculty are developing programs to support these new goals by using the university as a living lab where they can test innovative solutions to food sustainability challenges.
One such solution is a program called the Good Food Purchasing Program, which encourages large institutions to support small and mid-sized food operations within their local region. In order to do this, institutions should direct their buying power toward food that is produced by a value workforce, locally grown, environmentally sustainable, nutritious and conscious of animal welfare.
Another similar Harvard initiative is Menus of Change. Now in its seventh year, this program focuses on finding long-term, practical ways to integrate optimal, sustainable nutrition into the foodservice industry. Proponents of Menus of Change believe in making plant-forward dining a mainstream concept by changing menus, thereby improving both public health and the planet.
Change on a Global Scale
Harvard isn't the only institution making strides to reduce food production emissions. Hundreds of schools and universities across the globe are committing to green initiatives, as well. Maine's College of the Atlantic, for instance, earned The Princeton Review's number one spot on the guide's 2019 Top 50 Green Colleges list. This is their fourth consecutive year of ranking number one.
COA became the first carbon-neutral college in the U.S. 12 years ago and has also committed to becoming fossil fuel free by 2030. Students have also developed and implemented a number of actionable policies to achieve this goal, including policies concerning zero waste, eliminating containerized water and purchasing meat and paper.
Ranked second was The State University of New York College of Environmental Science and Forestry. This college is committed to making a difference through initiatives related to energy, climate, land, food, transportation and engagement, just to name a few. ESF's Green Campus Initiative, for example, includes a campus garden, an aerated composting project and waste, energy and sustainability audits.
Will It Be Enough?
By the year 2050, the global population is projected to reach 9.6 billion people, resulting in increased demand for large-scale food production. By developing initiatives and working to decrease production emissions now, we can find new, sustainable ways to produce more food as the population grows without simultaneously and irreversibly hurting our planet.
Therefore, green campus initiatives and programs to decrease food production emissions are well worth the effort. But will these commitments do enough by themselves?
The short answer is no. Global change requires global participation. Universities are a great place to begin implementing positive changes, but the general public will have to embrace these changes as well. Several studies have proposed that improving the balance and health of our diets, along with other solutions like reducing food waste and encouraging sustainable food production, can reduce food related greenhouse gases worldwide. So, Harvard's Menus of Change program has the right idea.
In addition to promoting a healthier lifestyle, encouraging reduced meat and empty calorie consumption would result in less energy-intensive food production. Thus, the concentration of greenhouse gases would decrease. It is important to note, however, that some foods we deem healthy, like tomatoes, are actually capable of creating more emissions than foods we consider unhealthy.
Policy makers must therefore clearly identify all food products may constitute an improved dietary standard that is both healthy and capable or reducing emissions. And, most importantly, they must create an agenda that best suit the needs and desires of the population they are helping. Because, ultimately, ideas without action are worthless.
Author Bio
Jenna Tsui is an environmental and tech journalist who co-owns The Byte Beat blog. She writes about the latest news in sustainability, disruptive tech, environmental science and more. Check out her work on TBB or follow her on Twitter @jenna_tsui