Challenging Conventional Routes of Waste Disposal in Business
2 min read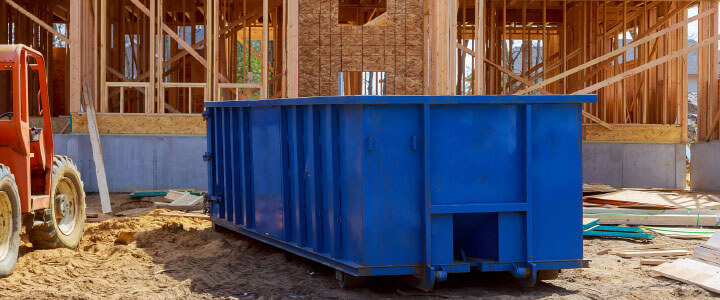 In the UK, the construction industry is amongst the largest contributors for waste and it's not difficult to reason why. Whenever an area becomes derelict, the demolition of the old buildings start and a new one is put in its place. This is great for regeneration, but it creates tonnes of waste, so where does it all go?
Waste Disposal Is a Challenge
On-site contractors have strict regulations and restrictions to adhere to, such as vehicle access, as well as health and safety for employees. There are also rules, set by each local authority, around the disposal of waste, e.g. if in the close proximity of schools, any works are being carried out, additional travel plans detailing timings and alternative routes need to be put into place.
Space Is Limited
Many sites, especially in the big cities, don't have the space for many different waste containers so they may just have mixed-use skips. This lack of segregation often results in the quality and potential value of any waste materials being dramatically reduced.
Let's take the example of an occupied office building where the top three floors are to be refurbished and the office block is to be built higher. In such a case, all waste management works must to be carried out before the staff started their working day, increasing the complexity of time restrictions and logistics of getting waste down via a lift.
Meeting Standards
As well as all these challenges, the construction industry's main standards authority BRE, states that it is not acceptable for construction companies to send waste to material recycling centre's as the first 'easy' option. Even a recycling level of 98% is not good enough.
While the recycling centres do segregate waste and recycle what they can, if the waste isn't segregated on-site, it will be dirty by the time it reaches them and then it can't be recycled or reprocessed. This means a lot of waste still goes to landfill.
Small Changes Make a Big Impact
Businesses are increasingly taking account of the wider economic, social and environmental effects of their actions and really thinking differently towards waste management.
Many are now turning to waste management and environmental consultancies for innovative solutions that identify reusable or recyclable waste items at source, to help reduce the amount of waste and also act in a way that helps others as well as helping the environment.
Embracing Technology
One such innovation is a new mobile app 'Project Divert'. It is used to make the connection between reusable waste on-site to where it could be diverted, so it doesn't reach landfill.
The mobile app holds a unique database of charities, social enterprises, universities, schools, community projects, recyclers, re-processors, MRFs and landfills. By determining location, and need, the app facilitates the diversion of waste material such as white goods, crockery, sand, and carpet tiles. It also ensures all waste that can be recycled such as metal and glass is diverted to recycling and re-processing facilities at source.
One Man's Trash Is Another Man's Treasure
In London, 200 bags of building sand weighing 4,000 kg were recovered and sent to two different city construction colleges to help the students with their studies. In Northamptonshire, 4000 carpets tiles were diverted from landfill or incineration to 17 different social enterprises, including charities, that needed new flooring.
Margot Basketfield from Headway Northampton, a community-based centre offering specialist social and therapeutic activities for those that have sustained traumatic or acquired brain injury, said: "The light grey carpet tiles replaced red, thread bare carpet which was old and made the day room look very dark. The new tiles look amazing – the charity is so grateful! Due to the change in carpet we have painted some feature walls to create a light and airy feel for day visitors.
"It's incredible how much a brain trauma affects people lives from losing homes and increased marriage breakdowns. This space is a sanctuary for those affected to mix with others in similar situation."
Project Divert has also identified white goods, linen, crockery and cutlery from an interior fit out and refurbishment and matched the donation to a local homeless charity and a women's refuge. In fact, over 52 tonnes of reusable waste has been diverted from landfill to date, all going to organisations in need or appropriately segregated for recycling or reprocessing.
It is innovations such as this that highlight how easy it can be to make a difference to people's lives, have a measurable impact on minimising landfill and decrease carbon footprints.
It is so important to grow the circular economy to help the environment. Both in business on a huge scale, and in each home up and down the country, it just takes a minute to think could this be reused, repurposed or recycled? Don't choose convenience, choose to make a difference.
Author Bio
Rachel Rowley is a waste management and environmental specialist at Encore Environment.