7 Small Things You Can Do to Save the Planet
1 min read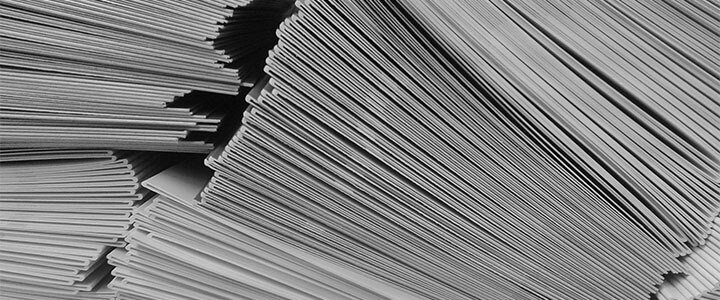 As more and more of us recognise that many of our day-to-day activities are having a negative effect on the planet, it's likely you are now looking for tips that will help them reduce their carbon footprint. From your home to the office, it's easy to make minor changes that won't impact your daily routine.
In the office, encourage people to go paperless – there's nothing worse than paper clogging up your desk just to end up in the bin. Not only will this lower waste, but it could also decrease printing costs and so it's a win-win situation. If you do need to print, it's worth investing in high-quality ink cartridges so they last longer, resulting in even less waste.
If you're partial to the odd coffee shop run, then make an effort to take a travel mug and they'll fill it up for you. You'll often find that some coffee shop brands will now take some money off the final price because you've gone paperless.
Lower the amount of time your lights are on by using energy-saving light bulbs or motion sensor bulbs. In the office, it's useful to put motion sensor bulbs in places that are used less, such as the toilets or the kitchen. At home, an energy-saving light bulb does the job of a normal one but doesn't use nearly as much power.
Share the car when you can, many people avoid sharing cars even though they're travelling to the same place. Whether it's an evening with friends, taking your child to school or commuting to work, it's always worth finding out if you have someone in your area who you can share lifts with.
After the change in law, shops in the UK charge 5p for a plastic bag – and although it's reduced usage, many people still just pay the price. Get yourself a reusable bag and take it out with you. Some of them fold up so small they can fit easily in your handbag or pocket.
Make an effort to have shorter showers. Reducing your time spent in the shower – even by just a minute or two – can make a big difference to your water usage. According to Southern Water, you could save around £200 a year and do your bit for the environment by cutting back your shower time. Another major water waster is when you leave the tap running while you're brushing your teeth. Turn off the tap, don't leave the shower running without getting into it and be conscious of the time you spend using water in the morning.
Ditch the plastic water bottle and get yourself a reusable one. Not only will it be more efficient and majorly reduce plastic, but you can get all sorts of different ones to suit your personality. Whether it's telling you how much water you're drinking or printed with a slogan that reads "Gym? I thought you said gin!", it's worth investing in a sturdy bottle.
There are many more little things you can do to help the environment and most of them won't change your day to day activities in the slightest. Do your part in reducing your carbon footprint and make a little change to your day