IoT Devices Helping the Environment
1 min read
Global warming has gained increasing weight over the past couple of decades, with impacts of climate change becoming more and more evident. From extreme temperatures to floods, and ice melting to air pollution, the influence of climate change is noticeable in every sector.
One must therefore consider how we as humans, the main catalyst of this epidemic, can help to prevent further climate deterioration and create a more sustainable environment for future generations. This goal can not only be pursued with the integration of solar panels, wind turbines as well as the creation of energy-efficient homes, but also by making use of currently available devices and technologies.
Since the introduction of IoT devices in the late 2000s, promises have been made on how gadgets can profoundly improve our lives in a variety of ways via implementation in different industries, such as education, healthcare and environmental protection.
With already observable influences in education and healthcare, some pressure has lately been placed on how IoT can be applied to address different aspects of conservation and climate change, and also whether it ultimately holds the key towards winning the climate battle.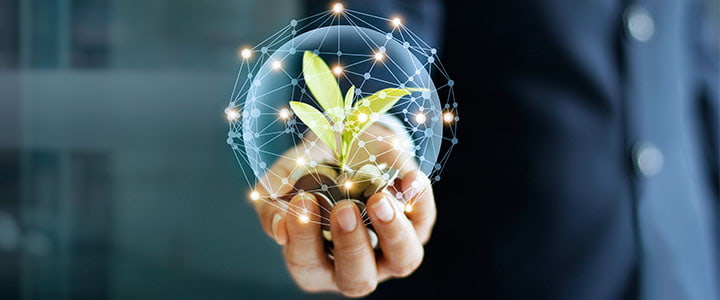 A myriad of IoT devices and technologies are used nowadays both by individuals and organisations around the globe. As far as the latter is concerned, organisations, governments, authorities and businesses nowadays use smart IoT devices to track and prevent various environmental threats.
Smart sensors are widely used nowadays by governments and worldwide organisations to observe and tackle important environmental issues such as deforestation, environmental conservation, and climate change. For instance, not only are they used to monitor the quality of air and water, the level of radiation and the concentration of hazardous chemicals, but smart sensors are also commonly deployed in farming, agriculture, and energy efficiency sectors.
Considering how smart sensors have been in use in these sectors for a decent period of time now, not to mention all the positive results they have yielded, it is no stretch to say that more and more authorities will be implementing them in the very near future.
As far as individuals are concerned, environmental IoT devices have started making their way into our everyday lives. Smart sensors, capable of measuring air and dust quality, and monoxide and dioxide quantity, help improve indoor air quality, thereby facilitating better and healthier environments.
Additionally, smart home sensors and systems, such as smart lighting systems, outlets, switches, and thermostats, can also help further minimise a given household's environmental impact by providing not only up-to-date and instant information to users, but also allowing them to remotely control household appliances via their smartphones.
To conclude, the positive impacts of IoT devices on the environment can be seen virtually wherever they have been implemented. With the help of advanced smart environmental sensors, we can cover an even wider variety of aspects and elements, and contribute to creating a more sustainable environment for future generations.