The Environmental Impacts of the Cut-Flower Industry
2 min read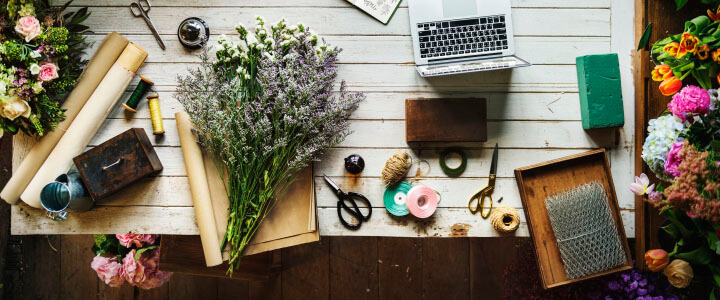 There is no better way to say "I love you" than giving someone a beautiful flower. It is way cheaper than buying jewellery and it is healthier than chocolate. On top of all, you don't have to do anything special except getting to a flower shop and paying for those flowers.
The easiest way to get that beautiful smile from your loved one. However, the ubiquity and accessibility of those flowers are putting shade to the long, difficult journey they have to take from the greenhouse to your house. Love is hurting our planet… Believe it or not.
Industry (any industry) is all about profit. And to make a profit, or to sell your products or services, you need good marketing. Well, if marketing is good and if you are lucky enough to find a good number of clients (customers) at some point, you need to work on quantity. And this has to take its toll somewhere.
Gifting Industry vs. The Environment
You see, "diamonds are now a girl's best friend", but they hadn't been that popular until De Beers company made them an ultimate gift of love back in 1939. Within 3 years over 80% of all engagement rings in the US were diamonds. That quickly became a problem because of "blood diamonds".
Gold is another precious gift that is slowly becoming a huge problem. But unlike those diamonds that are a social and security problem, gold is becoming an environmental problem. The value of gold hasn't changed for centuries, and you can explain that through its scarcity.
It's estimated that there is around 2.5 million tons of gold currently in circulation (in vaults, banks, jewellery boxes, etc.) with an estimated 52,000 tons still in the ground. However, digging gold causes severe environmental degradation resulting in soil erosion, deforestation, greenhouse gas emission and cyanide pollution.
Flowers have also become a part of a huge, very profitable global industry. It now stands at an estimated $33 billion and it all started in 19th Century England with the Netherlands, the United States and Japan account for nearly half of the world's flower trade.
It must be added that, since the 1990s, production has been slowly shifting towards those countries with better climatic conditions and lower labour costs – countries like Kenya, Ethiopia, Ecuador, and Colombia. They are now the world's greatest producers of flowers.
However, this kind of mass production has become a serious environmental threat. People in this business are aware of the problem and London's favourite flower delivery company started collaborating only with farms that care about the environment and sustainability.
Chemical Pollution Coming from the Cut-Flower Industry
Pesticides are our enemies. We all know that. They secrete into soils and groundwater and that ends up in drinking water. Sprays can drift and pollute the air. This is why there are rules that prevent the use of highly toxic pesticides and/ or at least set the limits to the length and the magnitude of exposure.
However, flowers are not edible crops and they are exempt from regulations on pesticide residues. For example, a toxic chemical that is highly hazardous to humans, Methyl Bromide is five times more destructive to the ozone layer than Carbon Dioxide and it had been in use in the last 40 years.
It is the most effective gas fumigant against insects, termites, rodents, weeds, nematodes, and soil-borne diseases, but it is also one of the most effective ozone layer killers out there.
The other problem is the way the flowers reach you. Flowers that come from South America or Africa are usually grown with intense irrigation systems to provide for their thirst and sprayed with pesticides to protect them from pests. Those flowers must be transported in refrigerated containers. That includes refrigerated trucks to transport them from their farms to airports and finally to the shops.
The refrigeration process causes trucks to burn more fuel, and they emit greater carbon dioxide into the atmosphere. On average, refrigerated trucks use about 25% more fuel than those that are not refrigerated. And you have to keep in mind that most trucks in the US still run on diesel which produces more air pollutants than gasoline.
The CO2 emissions have been the main contributor to climate change since the first half of the 18th Century, according to the Union of Concerned Scientists
The main problem is that CO2 actually stays in the atmosphere for thousands of years (unlike other contaminants like nitrous oxide or methane that break down in less than a century or even a decade). This means that we are still breathing in the pollution which was created during the Industrial Revolution.
"Slow Flowers"
The level of pollution created by shipping the flowers has also inspired a recent push for sustainable locally grown bouquets. It is all about working with Mother Nature, growing bee-friendly flowers, and flowers free of any pesticides.
Some experts call this "slow flowers". And that "slow" means grown in a considered manner and not rushed through with all sorts of chemicals and artificial interventions. Healthy for the consumer and the environment.
The steps we take towards a healthier future will make the difference between life and death. The world edges towards a global population of 9.6 billion by 2050, and this is why we need to stop and ask ourselves what else can we do to save this planet. So, no more littering, more organic fertilisers, fewer pesticides, more trees, more local-grown flowers, and better education that will teach our children to respect Nature.