Why Every Business Should Opt for an Eco-Friendly Photo ID Card System
2 min read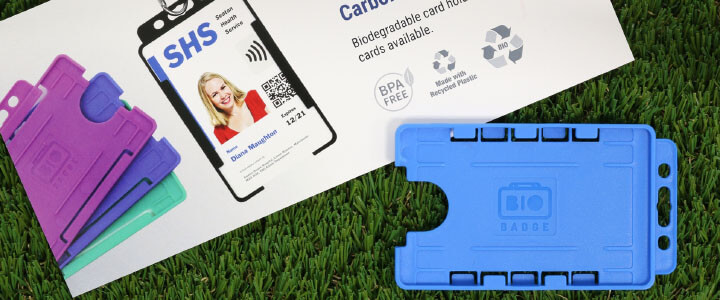 A photo ID card system should play an essential role in your business, no matter what it is. There are many benefits of using photo ID cards; identifying staff, ensuring all visitors are authorised and granting access to certain areas. They are a lot more useful than many people would think.
There are two ways organisations can opt for this kind of system. Some businesses may choose to take matters into their own hands, designing and printing photo ID cards in-house. Others may use an ID card printing service for the process.
When a business handles the process themselves, they can print ID cards from the comfort of their own office with both ease and speed. It is also a more economical option of providing the business with ID cards.
Why Should Your Photo ID Card System Be Eco-Friendly?
Now, for the important part. How can your ID cards impact the environment and why should you make the switch to an eco-friendly system?
According to statistics released by SAS, around 8 million pieces of plastic find their way into the oceans of the world every single day. In 2016, the global population of 7 billion had produced 320 million tons of plastic, a figure which is set to have doubled by 2034.
Many people worry about this and are encouraging others to reduce the amount of non-renewable disposable plastic they're using. Using eco-friendly photo ID cards is just one way to help achieve this.
The explanation as to why they can achieve this is because standard plastic ID cards are made from non-renewable PVC materials which means that during manufacturing and disposal, they are causing environmental damage.
Due to the cards being durable, they refuse to breakdown after disposal. Because of this, many organisations should be aware of the alternatives that are just as effective but less harmful to the environment.
Although it might seem like an eco-friendly card system might come at a higher price than a regular one, they aren't. Eco cards are made from biodegradable materials or recycled materials, meaning they will breakdown much quicker than regular PVC cards after disposal.
The introduction of an eco-friendly ID card system to your business can reduce the carbon footprint, help the environment, and bring positive PR to your business.
How Can You Start Your Eco-Friendly Photo ID Card System?
After finding out this information and all the benefits of using an eco-friendly system, many businesses will be wondering how they can get a system like this in place and where to start.
You can continue to print your ID cards in-house using a system bought from an expert in the field such as Digital ID, all you'll need to do is swap your standard blank PVC cards for a biodegradable card of the same size. Most ID card printers can print on eco cards in the exact same way, so you needn't worry about the results differing.
If printing in-house isn't a feasible option for your business and you want to outsource, then doing your research into a company that uses biodegradable materials is the best way to ensure you're still considering the environment in your card printing.
Before doing anything, a business should carry out significant research on the topic. With so many brands for both printers and cards, it can be daunting for new companies that have an interest in the service. There are pros and cons of every product which need to be considered when deciding your options.
If helping the environment is a crucial factor for making your decision, a Magicard 300 ID card printer is a safe bet. Magicard is planting a tree for every Magicard 300 printer that's bought, providing you with a reliable printer as well as helping the environment. The Magicard 300 printer can be used with biodegradable cards, meaning you can print on eco ID cards or the Magicard biodegradable blank white cards that come as part of their Go Green printing bundle.
Making your business eco-friendlier can be a challenging task. However, it is a change that all businesses should consider. It can reduce the business' carbon footprint, help the environment and bring positive PR coverage to the company. There shouldn't be any reason not to!