Reasons One Should Opt for Thin Film Solar Cells
2 min read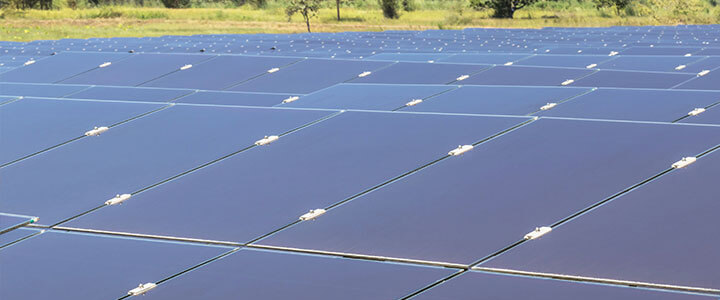 With the significant breakthrough in solar technology, a number of new solar panels are emerging almost every month and that's how the homeowners have ended up with a lot of panel options to choose from. And, there is no doubt that among a plethora of novelties in the panel manufacturing spectrum, none may be more attractive and eye-catching than thin film solar cells.
Well, now if you are wondering what exactly has made thin film stick out from other standard choices, this post is going to give you a clearer insight on this.
Made with solar cells that have light absorbing layers about more than three hundred times smaller than that of a standard silicon cell, thin film solar cells have now become an ideal option for residential market. The fine & slender design of the cells has made them the lightest PV cell one can ever find.
When it comes to mass production, these thin film cells have the highest potential. The fact that they are made of different photovoltaic components such as copper indium gallium selenide, cadmium telluride, and amorphous silicon has made them not to depend purely on molten silicon. And, at the time of production, this plays an important role indeed. Manufacturers only have to spatter these substances onto a glass surface in order to create a solar cell. From a production perspective, this would greatly lessen the amount of time it takes to make a viable sheet.
Also, thin solar panels are considered as pretty ideal for use in a number of applications, comprising solar tiles and roof shingles. Being so thin, they are more supple as well as flexible, and therefore can be wrought into the shapes of tiles. They can also be used where one needs to roll away the cells when the sun is behind clouds, or especially when the energy source is not required.
So, they can actually be produced in many flexible shapes. As the cells are not made of rigid silicon cells, the applications that they can meet are more than emotive. With such advanced tech in use, the time is not so far when the rounded surfaces like domes and light polls will be perfectly equipped with lithe and springy thin film solar panels to power themselves.
Moreover, one of the ways in which thin film solar cells are commonly used is as a movable heating device for hot water deluges. Also, as a non-conventional power source, the use of these cells has become quite popular. When they can be pitched up just like sleeping bags, they can also be easily transported. Especially, if you are out to enjoy hiking or camping, these solar cells can come to your real aid, as along with being lightweight, they can be easily moved to one's convenience.
Also, if one is on the lookout for a smart way to utilise solar energy in their caravan holiday, then these thin film cells are just the perfect solution to opt for.
Another great advantage that thin film solar cells tend to offer over standard cells is that they are not affected or strained by high temperature or dimness. When with traditional solar cells, one has to render great care to ensure they are in an area that derives maximum sunlight while simultaneously evading all shade, with thin film cells in use, one can just have peace of mind without any botheration.
The thin film cells, due to photovoltaic materials, are able to sop up quite a bit of sunlight even if they are roofed by shade. Furthermore, the fact that they are more able to repel high temperatures, has made these cells capable of sussing out the problem of ambient heat once for all.
Now, in case you are worried about the aesthetic look of them, it's time for you to know that these panels are much uniform in presence over other types of cells. And, this is definitely a great option for them who are concerned about the visual aspect of their home. As in thin film cells, photovoltaic coating is squirted on rather than hewed piece by piece, these panels have got a homogeneous look.
According to Allied Market Research, the global thin film solar market is expected to grow at a significant CAGR from 2017 to 2023. Rise in worldwide energy consumption, increase in awareness toward boosting green energy, superior installation flexibility, and cost-effectiveness of thin film solar cell have driven the growth.
On the other hand, technological complications and high initial manufacturing cost of the product have happened to check the growth to some extent. However, rise in environmental concerns and growth in research activities have almost downplayed the factors and created multiple opportunities in the segment.
To conclude, we can state that the thin film solar cell market is thriving quite rapidly and in the years to come, it's going to give its contenders a tough competition indeed.
Bio

Koyel Ghosh is a blogger with a strong passion and enjoys writing on miscellaneous domains, as she believes it lets her explore a wide variety of niches. She has an innate interest for creativity and enjoys experimenting with different writing styles. A writer who never stops imagining, she has been serving the corporate industry for the last 3 years.