Making Parcel Delivery Sustainable
2 min read
Written by Matthew Robertson, Co-CEO, NetDespatch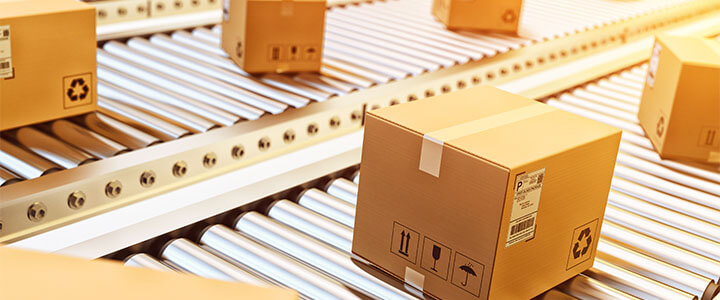 There have been many predictions about what 2019 will bring to the parcel delivery industry, looking forward, automation and AI are set to make waves this year. However, although these topics are of great interest, one topic jumps to mind when I think of the future of delivery: environment and sustainability. This issue is becoming increasingly more relevant every year and beginning to have a significant influence on the delivery sector.
The action of ordering a product offline tends to be followed by an environmental impact. With ethical consumerism being more topical than ever, many consumers are conscious of their purchasing habits. Pam Danziger, a trend commentator for the market research firm Canvas, predicts that 2019 will be the "year that responsible consumerism goes mainstream". That being said, over peak delivery seasons there is an undeniable increase in inefficiency among delivery services.
So, my question is, how can the delivery sector increase sustainability to become greener?
Keep It Accurate
NetDespatch worked with IMRG on its Valuing Home delivery report. The report highlighted that failed delivery is still very prevalent in parcel delivery, and the associated costs are an astounding £1.6 billion a year for the parcel industry. Cutting down on failed first time delivery is one way in which delivery companies can reduce environmental impact as well as financial, as these failed deliveries have a chain reaction of events involving extra miles being driven to deliver or collect the said parcel. Delivery accuracy is, therefore, a first step in reducing the environmental impact of delivery services.
Improving the success rate of first-time delivery is the most immediate and fastest improvement that delivery services can make to reduce their environmental impact. This is something that the industry already strives for, but the need for efficiency is becoming a greater need than ever before which means being eco-friendly takes a backseat for most businesses.
Rethinking Returns
The volume of returns is believed to be growing by 10-20% each year. Even if a delivery service may achieve first-time delivery, it doesn't always suit the customer, resulting in them returning their purchase. These returns have a significant environmental impact as many products end up in the landfill.
However, there are companies out there that are looking to tackle the environmental problem of returns. ZigZag Global is a software company that specialises in helping retailers optimise returns, consolidation and resale of products. They have secured a multi-million-pound venture capital deal to drive financial value creation within the circular economy.
Their software reduced the parcel journey created by returns by 65%. The software is able to spot opportunities to be able to repack and redistribute parcels, in turn helping to reduce waste and CO2 accompanied by the returns process. Overall, this is helping businesses with commercial sustainability while additionally serving their reputation.
Eco-Friendly Transport
Greener transport is a trend that will be taking over in 2019. Many businesses and delivery services are already making significant changes to lower their carbon footprint. John Lewis recently announced they will be phasing out all their diesel delivery trucks in favour of low carbon alternatives. Additionally, Hermes is set to be introducing electric vans nationwide, following a promising trial in London. These changes show that businesses are looking to the future and innovating how they deliver to the consumer while making their services sustainable.
On the other end of the scale, at the Consumer Electronics Show (CES), robot delivery services were a hot topic. One that stood out in particular was Continental Corporation's 'delivery dogs'. This innovative technology is a driverless electric vehicle that is able to travel around city streets, dropping off the 'delivery dogs' which then deliver the parcels.
Delivery services are already using these kinds of technologies in their warehouses for picking and posting items. The next step is to expand this technology into other areas of the delivery food chain. By expanding it to the end of the delivery cycle, this can significantly reduce delivery services emissions and appeal to the eco-conscious purchasers.
Government Innovation
Many companies are looking to improve sustainability, efficiency and environmental performance due to the reputational rewards that come with this territory. However, there are regulatory compliances that are forcing businesses to rethink their delivery process. Government regulators are focusing their attention on the environmental impact that consumer habits are having. This has resulted in businesses having to take action.
For example, London will introduce a new ultra-low emission zone in July 2019 and it's not just the UK government that is taking a hardened stance on the environmental performance of businesses, the French government is considering introducing a tax on e-commerce deliveries.
This driving force from the government is another significant factor that will push innovation forward for businesses as they will try to balance meeting obligations, while in turn, delivering an efficient service to customers.
As this becomes an ever-growing issue for both regulation and consumer activity, businesses, retailers, and carriers need to grasp a hold of sustainability and how to achieve it. For businesses, this makes it a board-level issue as the topic of environmental impact is increasing on the corporate agenda.