Will the UK's New Energy Cap Restrict Green Energy Growth?
2 min read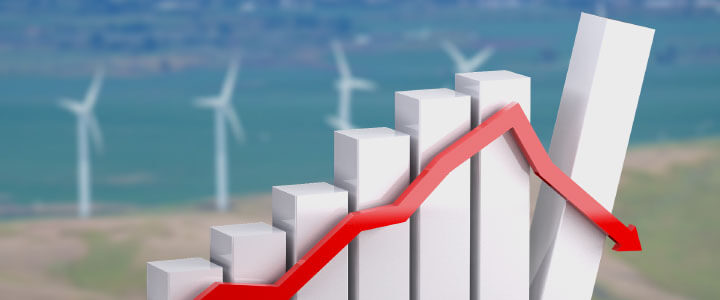 The recent introduction of the energy price cap has been met with mixed reactions. While many consumer groups applaud the initiative and the potential £1bn it will save the paying public, others claim it's simply ineffectual, and will lead to the majority paying a higher price than before.
Despite conflicting opinions around the cap, Ofgem are sticking to their guns. All suppliers now have a maximum they can charge for their default tariff (SVT), with some needing to make some significant cuts to previous rates in order to be compliant.
With green energy traditionally more expensive to produce, supply and purchase as a consumer, the effect of a cap on such tariffs could go one of two ways.
Will the price cap even out the market, making it easier for consumers to adopt these environmentally conscious tariffs, or will the cap make it uneconomical to run a green supply business, effectively strangling the growth in the UK?
The price cap explained
The energy price cap has been a long time in development. Having been talked about and consulted on for more than a year, it finally came into force on January 1st, 2019. Affecting customers placed on SVTs at the end of their contract, it is hoped that the cap will save approximately 11 million households on average £76 a year, and some as much as £120.
However, it's not all good news, as giving customers a perceived buffer to overpriced SVTs could lead to customers paying more. Ofgem's own impact assessments revealed that a capped SVT could 'reduce price dispersion' and therefore discourage customers from seeking out a cheaper deal. Switching supplier, in contrast, could save around three times as much.
From an energy suppliers point of view, the cap may require some serious savings to be made. SVTs have always been a cash cow for energy suppliers, charging over the odds to loyal consumers to offset loss making cheap deals used to lure in new business. Now unable to charge sky high prices, these suppliers will be forced to make savings elsewhere in order to maintain a profitable business.
For green energy suppliers, the situation could be even tougher. With traditionally higher cost of production and less room to manoeuvre than their larger, fossil fuelled counterparts, the consequences of stifling their profit margins could be severe.
Temporary price cap derogations
As early as February last year, the government confirmed that they planned to put an exemption in place for green energy suppliers. True to their word, they have allowed three green energy suppliers, Ecotricity, Good Energy and Green Energy UK, to effectively ignore the cap level.
Put in place when the cap came into force, these exemptions will remain until 31st March this year, after which time additional information will be required by Ofgem if the exemption is to be made permanent.
Ofgem have purposely made it difficult to obtain an exemption, as they wanted to avoid other supplier 'gaming' the system. However, there are a number of green energy suppliers who have not received derogation and are arguing that it's now unnecessary for customers on green tariffs to be paying any more than anyone else.
Is green energy really more expensive to produce?
The idea behind granting exemption to certain green energy suppliers is down to the fact that green energy has always been expensive to produce. This has, historically, been reflected in the higher prices charged for green energy tariffs. However, times, as they say, are a-changing.
Despite customer perception, many of today's cheapest deals are actually available on green tariffs. A brief search of the market shows that, of the 10 cheapest tariffs around at the moment, half are green energy deals offered by challenger companies.
Right now, there are around 60 green energy tariffs available, compared to around 30 this time last year. Demand for cleaner energy is certainly raising availability, but so too is the proliferation of renewable energy sources.
For the first time in history, the capacity of renewable energy overtook that of fossil fuels in the UK in November last year. Research from the Imperial College London, as reported by the Guardian, showed that wind, solar, biomass and hydropower reached an output of 41.9GW between July and September, compared to 41.2GW produced from coal, gas and oil.
With more green energy around for the taking, the price of going green has been driven down, but not by all companies. So, what's the fundamental difference, and how will the cap affect green growth?
Will green energy suppliers be stifled by the cap?
In essence, not really. Although these three key firms have been granted derogation from the cap, it's for a good reason. All of these companies have proven to Ofgem that not only are they supplying 100% green energy, they are also supporting the development of renewables in the UK with significant investment of their profits.
An awful lot of green energy tariffs are not that green at all, with the supplier doing no more than buying a few gigawatts from a large renewable producer. They aren't supporting green energy development, nor are they really increasing the amount of non-fossil produced energy sources in the UK.
Right now, it seem Ofgem have got the right attitude. They are allowing those who genuinely go above and beyond to make the UK a greener place the latitude to do so economically, whilst also ensuring this attitude doesn't evolve into a loophole that they struggle to close.
Any new supplier who is genuinely investing in renewable energy and an evergreen customer supply will stand the same chance of gaining derogation rights as Ecotricity and Co. Those who launch green-ish tariffs, will be made to compete on the same level playing field as every other 'shades of green' supplier.
Written by Rose Thomas