Tips for a Successful Sustainability Career
1 min read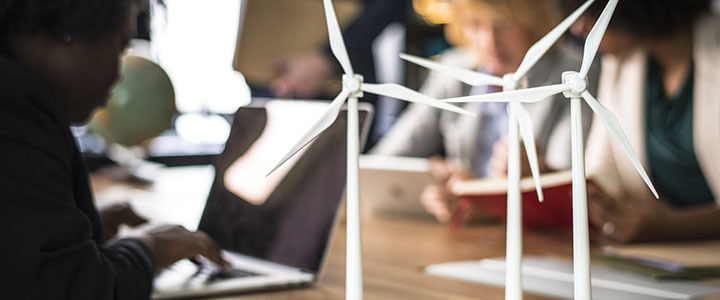 Many people that live a sustainable lifestyle find it hard to conform to a regular career that doesn't fit their moral compass. But what they don't realise is that there are a large number of existing careers that can be modified to fit sustainability or new careers that are sustainability-oriented.
It's easier than people realise to give your career a direction towards sustainability. Grad school is one of the ways you could start, but not before making sure that that is the right path for you.
First, you must start by analysing and evaluating all the possibilities. You do that by trying out things you find interest in and deciding what works best for you. Sometimes people have passions which they are not great at. This is not a bad thing necessarily. Figuring out what is that you want to do career-wise is something everyone struggles with.
The best way to figure it out is to get hands-on. This means having some previous work experience. Experience will give you a competitive edge and will give you the chance to try out many functional roles. For this look at non-profits and startups as they are the perfect place to start.
Next, give your all to every job you take over. That is the best way to find out what you're passionate about and what you really want to do. After trying out different things you will see where you shine and what you prefer so it will become easier for you to decide what you want to pursue in grad school. Not to mention, work experience helps you a lot to get accepted to grad school.
Which Grad Programme Is the Right One?
After the brainstorming and experience, now is time to decide the grad school you want to take on. Do this by taking into consideration your previous education and work experience. Think of what you enjoyed most and where you shined most.
Master of Business Administration
This field of study is the most common one due to the fact that most people want to work in the private sector. It is the perfect option if you want to start your own business or run a nonprofit. An MBA in sustainability is the best way to kickstart your career in this field.
Masters of Science
This one is for people with a passion and experience in science. For this one, you will need to do some research on the best schools around you and the ones that fund big and important projects concerning sustainability.
Masters in Sustainability Tourism
Not everyone enjoys office jobs and being behind closed doors all day. Some, like to work in nature and be hands-on with what they love the most. This is where a Masters in Sustainability Tourism comes to play. It is the perfect programme for people who want to work close to nature. Have a quick look at available tourism jobs on Jooble, if that sounds interesting.
There are many other degrees and ways in which you could start your career in sustainability. The only thing you need for this is a forward-thinking mind to correlate with the sustainability principles. The rest can be learned.