5 Apps You Need on Your Smartphone to Make a Sustainable Change
2 min read
Becoming More Sustainable Is Just a Tap Away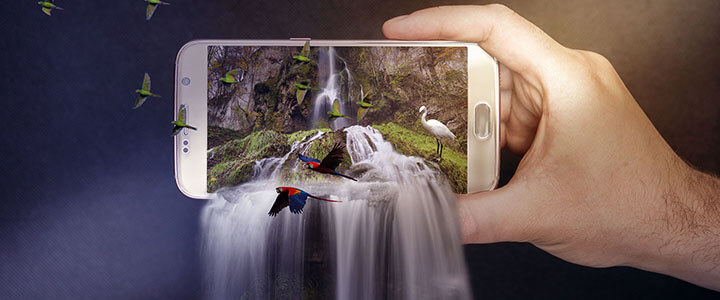 Everything you do has an impact on the environment. What you may not know, though, is that the majority of your daily activities likely aren't doing any good for our dear planet. From washing your hair in the morning, choosing how to dress, to how you go to work and how you're cleaning your house; even the simplest, apparently harmless actions are actually hurting Mother Earth.
Since nobody wants to ruin the only planet we've got, actions have to be taken; and it has to start from us. Actually, there are well-known psychological benefits from leading an eco-friendly lifestyle, so there really are no excuses not to start.
Fortunately, the solution can be found in the palm of your hands. It's 2018, and just about everyone in developed and emerging economies has a smartphone, so why not use them to drive change? The Internet has surely made it easier to support mission-driven companies, but there are even easier opportunities for you to become a social and environmental hero with almost no effort at all.
Here is a list of the best apps you can download to make your lifestyle more sustainable, and that you can use without having to spend any more time on your phone than what you usually do.
Put Those Legs to Work!
If you need an additional excuse to walk, run, or bike to school or work—besides losing some kilos—Charity Miles is what you need. This free mobile app raises money for your favourite charity for every mile you move by placing various in-app advertisements.
Among the partners, there are more than 40 world-famous organisations touching a wide variety of issues, so that you are free to choose to raise funds to either help the environment or communities in need.
You don't need much apart from your own self and the motivation to become a mover and shaker. Next time, think twice about driving your car and make a more sustainable choice.
Take a Break and Plant Some Trees
Who knew that playing a game on your smartphone could turn into a sustainable hobby? Tree Planet is a Korean app that lets you send real trees to forests in Thailand, India, and even North America by simply playing their game. Aiming at re-balancing the ecosystem from deforestation, their mission is to find more ways to engage people in planting as many trees as possible.
Saplings are planted virtually and cultivated to collect funds through ads and user engagement. This money is then transferred to reliable forestation partners that help the world become a greener place.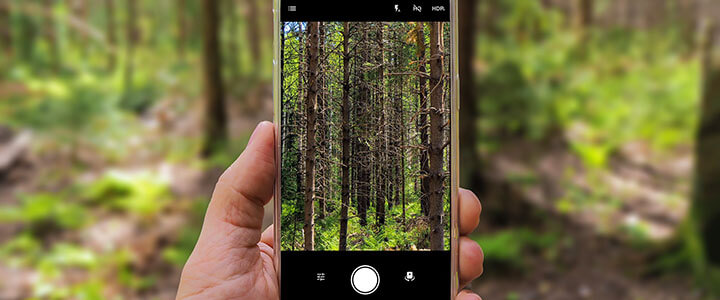 Going Back to Work?
You don't need to stop being sustainable even when break time is over. Searching for information on Ecosia is another way to give your time an additional purpose by fostering reforestation. Ecosia is a small environmental company from Berlin that lets you plant a tree every 45 searches you do in their search engine.
More than 80% of their surplus profits are donated to preservation projects in problematic areas like Tanzania, Madagascar, Peru, and Nicaragua. It takes them 1.1 seconds to plant a tree, and they are on a mission to plant 1 billion trees by 2020. The only thing you need to do is to add the Ecosia extension to your browser to help them make a real change.
Go from Foodie to Feedie
We know that being Instagram-famous is like being rich in Monopoly, but what if your social media popularity could also have a real, meaningful impact on other people's lives? In case you didn't know, there is a free app out there that lets you transform your passion for sharing food pics on Facebook, Twitter, Foursquare, and Google+ into sharing actual food with kids in need.
Feedie donates meals to children in rural communities for every photo taken in one of the 250+ participating restaurants and posted on social media. This happens thanks to The Lunchbox Fund, a non-profit organisation that works to provide daily meals to children in schools at risk.
As of today, this philanthropy app is collaborating with the renowned chef Mario Batali, the project's Global Feedie Ambassador, and Jamie Oliver to work on educating citizens on the importance of feeding scholars in need.
So, stop hesitating, and take your sharing ability to a whole new level by downloading the app. Spread the word to your followers and become the change; your help will be extremely appreciated.
Turn Your Colleagues into Changers
Sitting at a desk all day is surely not among the healthiest of habits, but you have to do what you have to do. If you are so fed up of sitting in your chair that you can't feel your legs anymore, then convince your boss to organise healthy sports competitions using the Changers CO2 fit app. This helps companies to set up corporate wellness programmes where colleagues can compete against each other in teams and win rewards just for being more active.
Recently nominated for the Europas (the European Tech Startups Awards) as best European startup aimed at improving society, Changers connects your team's accomplishments with local tree planting or charity programmes of your choice.
So, whoever cycles, walks, or wins the most matches is not only celebrated in the office but also helps the environment by acting against climate change and creates a more sustainable planet for all.