5 Eco-Friendly Packing Tips for Your Summer Vacation
2 min read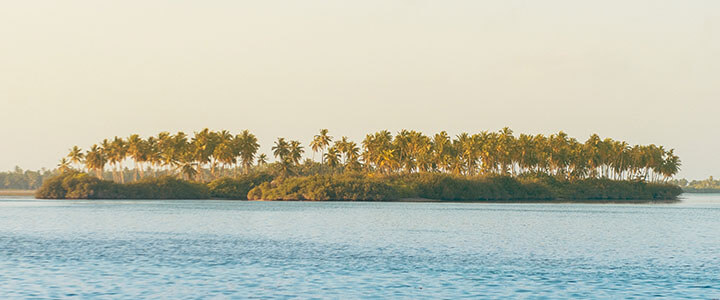 Summer is the perfect time to get out of town and finally experience the vacation you've been dreaming of all year long. During the colder months, imagining where you're going to go on your vacation is a fun way to spend your free time.
Afternoons spent on the beach under the hot sun with your beachwear and a cold drink in your hand sound almost too good to be true, and then before you know it, summer finally arrives.
You may have a trip coming up soon, and if you do, that means you're thinking about what you need to pack. Packing makes or breaks the beginning of any vacation, so this year do yourself a favor and prep for your packing. You can still be eco-friendly when your routine changes for a big trip. Read on for some easy ways to pack green, and then start getting ready for the holiday you know you can't wait for.
1. Pack What's Reusable
When you travel, everything is supposed to be about convenience. You're out of work and on your own time, so things should be easy, but that doesn't mean it's suddenly okay to waste more. Plastic water bottles and mini travel bottles of things like shampoo and body wash are meant to be thrown out when you're done with them, but they'll just end up in landfills if they aren't recyclable.
Instead, pack anything you have that's reusable. If you know you're going to go to the store to fill your beach condo with snacks and food, bring along tote bags. Learning the uses of hessian bags can make your packing experience more versatile, practical, and eco-friendlier. Buy reusable bottles for toiletries that you can save for future trips. Zero waste travel is possible and will save you money in the future, as long as you plan ahead now.
2. Bring Rechargeable Batteries
Travelling will drain your batteries, and not just your own energy level. Phones, flashlights, video game consoles or whatever you plan to bring along will be used more frequently because you won't have work or school to keep you busy. To help the earth, bring rechargeable batteries along with you. You won't have to throw out old batteries once their done and create more waste than you need to.
3. Digitise Your Maps
Plenty of people still travel around with maps in their hand as part of their collection of travel literature. The truth is that it's smarter and greener to use a digital map instead. Maps online are constantly updated through satellites so you'll never be using an old version. Plus, you won't support the process of killing trees to make physical maps that aren't really needed anymore.
4. Keep Bags Light
Airlines like to charge extra fees for heavier bags, but it's for a good reason. Whether you're flying or driving, heavier bags increase the weight of whatever they're travelling on which causes more fuel to be used to transport them. Burned fuel releases CO2, so the less of it that's used, the green your transportation will be.
5. Wear Ethically Made Clothing
People always want to feel comfortable when they travel, which is why road trips and airport layovers are notorious for people wearing sweatshirts and baggy pants. You can take your green travelling up a notch by wearing ethically made clothing. You'll still be just as comfy, without the harmful pollution the normal clothing industry creates. Look for brands that explain where they get their fabric from, how it's treated and how their clothing is made.
---
Figuring out what you should pack before you go on holiday is a big deal. You don't want to forget anything and you don't want to be caught unprepared, but you also only have so much room to bring what you need. For your next trip, be eco-friendly without overhauling your packing routine. Opt for reusable supplies and ethically made clothing. You'll be travelling green and having a great time before you know it.
Bio:
Emily Folk is a conservation and sustainability freelance writer and blogger from Lancaster, PA. Check out her blog, Conservation Folks, or follow her on Twitter for the latest updates.